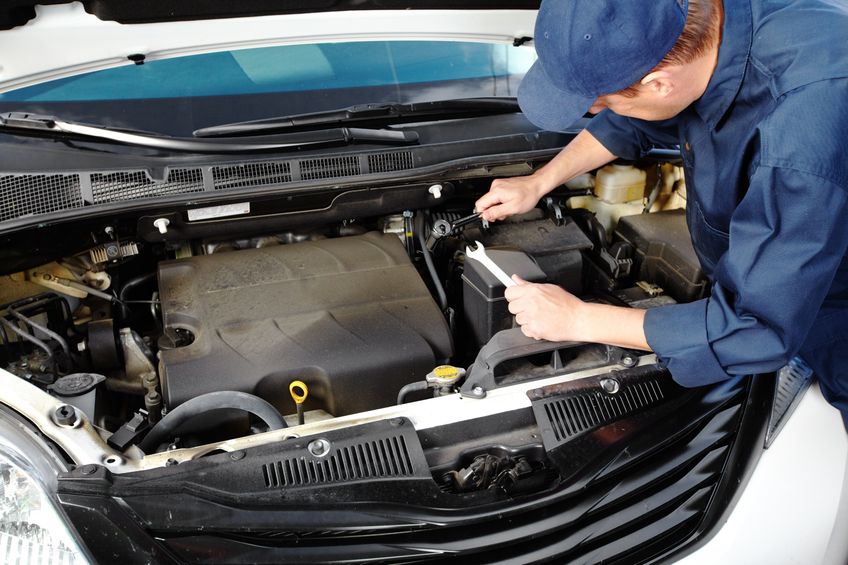 ANAHEIM HILLS, CA – Consumers searching for reputable auto body repair shops frequently struggle to sift through misleading and fake reviews on popular review sites. While these sites contain large numbers of reviews, there is no guarantee that the reviews are accurate, or even written by actual customers. Glowing reviews may have been written by body shop staff, and negative reviews could be left by competing body shops looking to hurt their competitor's reputation. Now, a new solution is available to provide consumers with verified reviews and shop owners with an easy way to manage their online reputation and client feedback.
Flash of Genius, Inc., an Anaheim Hills, CA Technology Company, has specialized in creating solutions for the auto body and repair shop industry, including UpdatePromise.com — an innovative method for repair shops to notify customers on the status of their vehicles by email or text messaging.
UpdatePromise.com was recently licensed to CCC Information Services for inclusion in their CCC ONE UpdatePlus Platform for shop owners. Now, Flash of Genius is proud to present their newest innovation for shop owners and consumers: http://www.AutoBody-Review.com.
AutoBody-Review.com offers consumers access to one of the largest databases of body shop reviews by the people most qualified to give them — actual customers. Unlike other review websites, AutoBody-Review.com only accepts reviews from customers that are verified — preventing false and misleading reviews. Consumers can search for body and repair shops based on their location, then read customer reviews and even book an appointment from the website.
In addition to the benefits for consumers, body shop owners can greatly benefit from the services that AutoBody-Review.com provides. Body shops who subscribe to the service can embed verified customer reviews on their own website, share reviews via social networking, and more. The service promotes true business transparency, decreases appointment no-shows, and automatically asks customers for feedback after services have been rendered. New reviews are automatically posted to the body shop's profile on AutoBody-Review.com, and to the body shop's website. Shop owners also can provide photos, shop info and more on their AutoBody-Review.com profile.
In addition to the obvious benefits of the verified review services, shop owners will be glad to know that the review invitation system is completely integrated with other repair shop platforms, including the CCC ONE Total Repair Platform, Mitchell ABS Classic/ABSe/RepairCenter, ROME CompleteShop, and other custom management systems. This allows them to invite customers to review their work directly from the software they already use to manage their shop.
For consumers, Flash of Genius, Inc. has provided an excellent new source of information when researching potential body and repair shops with their verified review system. For shop owners, the service proves to be immeasurably valuable for managing online reputation and automatically handling customer reviews for the web. To learn more about the service, consumers or body shops can visit http://www.autobody-review.com for more information.
Author: