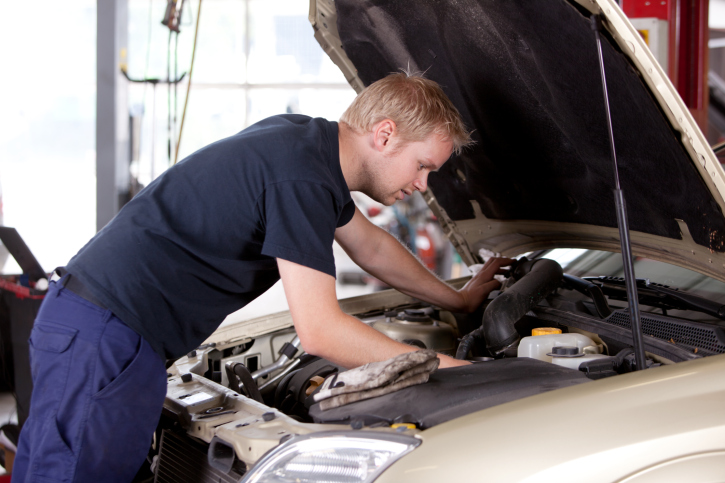 Service departments across the nation are gearing up to handle the overwhelming demands that are coming due to large numbers of recalls, particularly with GM vehicles. With over four million vehicles recalled to date in 2014, dealerships need to be ready to handle this large influx. While consumers place the top-level blame squarely on the manufacturer, the immediate dissatisfaction will be directed to dealerships that are poorly equipped to assist the customer in a timely and efficient manner. While recalls can certainly hurt sales, the largest threat by far is the impact they can have on a dealership's CSI scores and overall customer sentiment.
There are many challenges that a dealership needs to consider whenever large-scale recalls occur including:
1. Service Traffic
Let's face it: consumers don't care about how busy you are. They simply want their vehicle fixed. The ability to turnover warranty repairs is crucial. A large influx of customers could affect your ability to appease the all-important non-recall customers that you may have. Dealerships will always be able to rely on warranty repairs, as consumers don't have much choice but to bring their vehicle to a franchise dealer. However, customer pay is a completely different scenario. These customers can take their vehicle to any repair facility of their liking. Therefore, a dealership that isn't able to satisfy these customers' needs may see these service customers, who generate the most revenue, quickly disappear.
2. Parts Acquisition
Anytime a recall occurs, dealerships scramble to obtain the parts necessary to complete the service. Many times, this wait frustrates consumers, as factories are only able to manufacture a finite amount of parts per day. While service departments may understand this, consumers aren't as forgiving. The recent recall of 1.6 million vehicles by GM has seen consumers defiantly parking their vehicles at dealerships; no longer willing to drive them until they are fixed.
3. Conveniences
Many dealerships offer loaner cars to service customers. These are typically allocated on a first-come, first-served basis, to customers who would otherwise be without a vehicle for a period of time. In an effort to appease consumers, GM has offered free loaner cars until recall work is completed. While it's a fantastic gesture on the part of GM, many dealers aren't equipped to provide loaner cars for indefinite periods of time to recall customers, in addition to their other service customers. Rental cars are getting so scarce, in fact, that GM has informed dealers that they can temporarily disregard GM's rule of only providing GM loaners to customers. With 1.6 million people affected by the recall, and GM not expecting to be able to provide sufficient parts until October to cover all affected vehicles, dealers should prepare for this demand.
4. Internal Demands
Recalls don't just affect consumers; they also affect the dealerships who have to ensure that all vehicles in their inventory have this work completed prior to sale. This can cause internal friction as sales and service departments try to balance internal and customer demand. Some dealers will choose to complete the internal warranty first, to ensure they are able to sell a vehicle at a moment's notice. While others will wait until a vehicle is sold to do it. No matter which method a dealer chooses, the same supply and demand issue exists for parts. For every unsold retail vehicle that's repaired, that's one less service customer than can be assisted. In essence, dealerships begin competing with their own customers.
There's no doubt that large scale recalls present challenges for dealerships. The risk of disappointing customers by not satisfying their expectations is great. Sometimes consumers will be very vocal about this through social media and reviews that can further harm a dealership as they scramble to put out digital fires.
There are a few things that dealerships can do to help them be more prepared and lower collateral damage they may experience, including:
Staffing
Ensure that your dealership is adequately staffed with technicians qualified to perform this warranty work. In addition to certified technicians, many dealerships employ junior technicians who focus solely on minor services, such as oil changes. Whether that's accomplished through additional hiring or training additional staff, dealerships have to be reliant on their people for service turn.
Planning & Process
Management would be wise to sit down collectively and analyze the challenges ahead. Addressing any issues and making concrete plans to overcome them will better position dealerships to handle the work.
Decide allocation of parts and technician time between service and sales needs.
Address concerns over loaner cars by either bringing more into service at the dealership level, or securing commitments and partnerships with local rental car agencies.
Implement a well-thought out start to finish procedure that details a process designed to handle this work efficiently and consistently. Technology can assist in tracking customer requests and progress. It can also help in locating obstacles that are affecting progress, so that immediate changes can be made to rectify them.
Sympathy
Most of all, remember that consumers placed their trust and family's safety in the hands of the manufacturer and are simply asking your dealership to assist them in regaining that feeling. It's not enough to simply inform the customer that the parts aren't available or that there aren't available appointments. These customers rely on their vehicles to get them to work, get their children to soccer practice and transport their families. If your dealership stops being perceived as helpful and begins to be seen as an obstacle by consumers, they will start searching for a competitor who is better equipped and able to assist them. The customer loyalty that you may have developed can leave much faster than it took you to earn it.
On the brighter side, dealerships will have increased opportunity to meet new customers and develop relationships with them. In some cases, this very challenging time will be the first, and perhaps, only opportunity that you will have to impress and win a new customer. Such opportunities for customer acquisition where the dealership doesn't have to spend marketing dollars are few and far between. Make the most of this opportunity by differentiating yourself from your competitors by providing an exceptional customer experience.
I'm confident that the tools and processes exist for dealers to recognize and respond efficiently and appropriately to this challenging time. Through the utilization of good planning, dealerships can overcome these challenges and be better equipped to increase customer loyalty and retention as well as impress and acquire new customers. Don't let this opportunity pass you by.
Author: