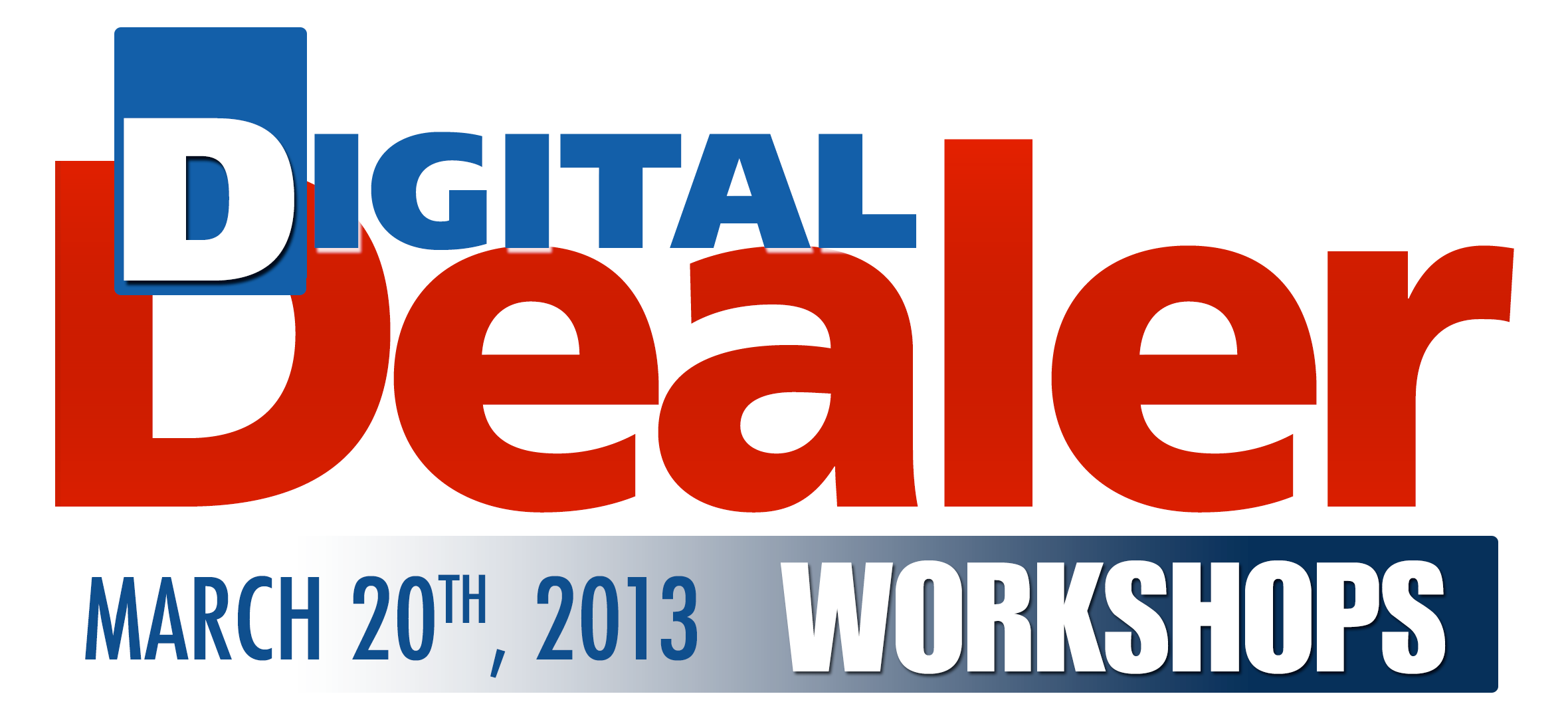 The Digital Dealer Conference & Exposition and the Washington State Auto Dealers Association are co-hosting a one day intensive learning and networking workshop at the DoubleTree by Hilton in Seattle, WA on March 20, 2013. Sixteen cutting-edge educational sessions will outline the latest strategies for dealers and managers to sell and service more vehicles more profitably. Content dedicated to the needs of fixed operations departments and how to improve the bottom line in this critical profit center will be highlighted.
Jeff Cowan, President and Owner of ProTalk Inc. will address a critical subject to creating a great dealership team in his session Making Pay Plans and Goal Setting Work. Drawing upon years of experience working with dealerships, Cowan will discuss why so many businesses fail in these two areas. He will give you a simple process to ensure that you first have the right goals set and then will show you how to use the right pay plan to guarantee your success in attaining those goals. This is a must attend workshop as it is never the wrong time of year to focus on these two very important aspects of your business.
Further, attendees of this session will be able to:
Understand why you must properly set goals.
Learn to create a pay plan to support established goals.
Get total buy-in from your employees on the goals that you have set.
Cowan will be joined fifteen industry thought leaders who will provide a 360 degree view of operating a successful dealership by exploring advanced strategies in digital marketing, social media, new sales, pre-owned sales, data, analytics, reputation management, customer loyalty and fixed operations.
Here is sampling of the learning topics:
5 Steps to Maximize Your Presence in Today's Digital Marketplace
Tori Morandi, Autotrader.com
Dealership Facebook Marketing 2013
Proven strategies to attract visitors, engage genuine fans and generate leads
Kathi Kruse, Founder, Kruse Control Inc.
Taming the Big Data Beast to Drive More Internet Sales
Leverage your data to improve your business and grow your Internet sales
Vickie Gibbs, General Manager, Albright Digital
Advanced Website Conversion
How to Leverage AB Testing & Neuroscience
Amir Amirezvani, Executive Vice President and Founder, DealerOn
In addition to the educational curriculum, attendees will be able to meet directly with a select group of leading technology providers such as DealerOn, Dataium, and Digital Air Strike presenting the latest dealership solutions.
Attending dealers and managers also will benefit from networking with attendees from across Washington State and the Pacific Northwest.
Visit seattle.digitaldealerworshops.com to learn more about this unique event and to register.
Author: