Fix It, from Fixed Performance.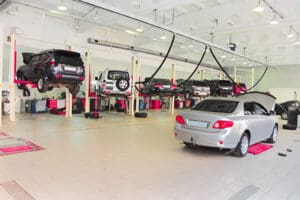 It's interesting to me that the focus of day-to-day business operations in the dealership cover so many topics. The focus might be on customer satisfaction, parts loyalty programs, repair order performance, and the list could go on forever. What I find intriguing about this is that many times we lose the focus on the primary concern the customer has that brought them into the dealership.
Someone Hits our service drive and we pummeled them with needed maintenance items or whatever were getting a spiff on that particular week. Our efforts and energy goes into that process and we lose many customers because they desire our attention on their concern.
Diagnostic Worksheets
Many of you might be puzzled when I start up a conversation on diagnostic worksheets. In my travels I find that very few dealerships know what this is or use them in any form or fashion. Diagnostic worksheets should be filled out by the service advisor along with the customer analyzing their concerns. How can the dealership technician duplicate this concern? How often does it happen? Does it happen hot or cold? There are different diagnostic worksheets by most manufacturers that are available on their websites.
Click here to read the entire article >>
Author: