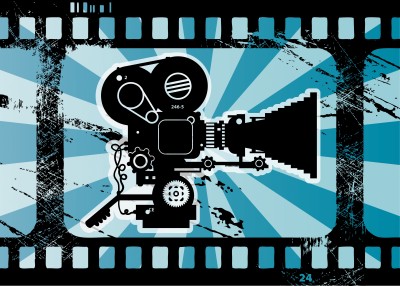 Truly effective video marketing means much more than moving pictures and an audio script playing on the vehicle display pages of your website. Having a true video marketing strategy is crucial to your dealership's success.
In addition to showcasing your dealership and inventory, a good video marketing program will highlight service, F&I, and other amenities and unique features your dealership may offer. The adage about a picture being worth a thousand words is even more true when considering video. With a well-produced video, customers really get the sense of experiencing your dealership. Studies show that customers spend more time on sites with videos; the more you offer, the more time they'll spend on your site!
And remember — your video promotions don't have to live exclusively on your site — YouTube, Facebook and other social media sites are great "host" sites where you can capture your audience through their search, and offer incentives to visit your site.
When you're deciding what elements of your dealership to include in your video, don't get too overwhelmed — focus on what sets you apart from your competition. Maybe it's your new, beautiful building with WiFi? Your convenient location? Do you offer convenient pick-up and drop off service, or courtesy vehicles? Perhaps you have the area's largest selection that means customers can find what they want right away?
And if you offer multiple videos that showcase your dealership's expertise, offering helping lessons and tips online, you'll start to create an organic search strength for your site, as more people find your site to be a helpful resource for all things automotive. Become an expert and people will bookmark, friend and share your videos… and that online community can lead to sales and a strong goodwill with past and current customers.
And don't forget to make it personal — a guided tour is like giving them a dealership walk-around before the customer even steps on the lot. What would you want to see in a dealership if your wife or kids needed to buy a car?
Another important aspect of video marketing is to include SEO (search engine optimization) so potential customers will find your great-looking, informative video when they begin their online shopping.
"With all the money and effort we spend acquiring the right cars and getting those cars found on the Internet," says digital marketing expert Tim James, "we need to do the very best job we can to get the lead, once a shopper lands on one of our cars online."
"And a good video marketing strategy," James adds, "will accomplish this better than any other conversion strategy that exists." And while there are a lot of variables and options for putting together a successful video component to your website, says James, "I'll be talking about five core video marketing strategies that will give you a good foundation that you can build on."
"These strategies will have a significant and immediate impact on your leads, your show rate and your sales," says James.
James is an industry sales leader, and an expert at using digital and online marketing to generate revenue. At the 16th Digital Dealer Conference & Exposition, held May 6-8 in Atlantic City, NJ, James will impart his knowledge and experience to give dealers five key video marketing strategies that every dealer needs to have in place. James has developed sales and product strategies for auto industry companies like HomeNet Automotive, Dealer Impact Systems, and Flick Fusion Technologies.
"Let's talk about some simple, cost-effective things you can do to start video marketing strategy started and get some additional business to your dealership right away."
[box]See Tim's eye-opening presentation at the
16th Digital Dealer Conference & Exposition
March 6-8 in Atlantic City, NJ.
Don't miss your chance for Early Bird Registration
[/box]
Author: