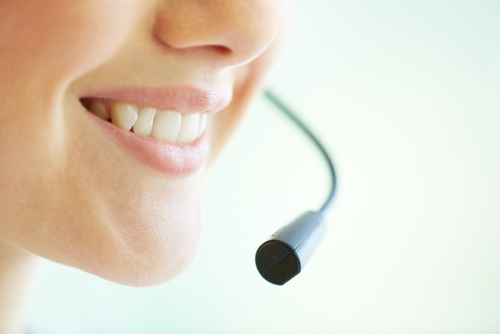 There are two kinds of customers who come in for automotive shop repairs. The first is no stranger to turning a wrench. She would do the job herself if she had a lift at home. In years past, plenty of customers fit that bill. As engines and the necessary tools have become more complex though, fewer and fewer people can tell a spark plug from a fuel filter.
That's why the second type of customer — the one who would rather pay someone else to do the work — is much more common, and why automotive shops, especially in the pre-owned automobile industry, must create a professional and trust-building first impression if they are to thrive in today's market.
Today's shop visitor is looking for a shop or dealership she can trust. One that won't try to play games with her. She has probably done her homework and knows approximately what she should pay.
Customer Service Checklist
In order of importance, here is a list of the primary things she will be looking for. Check yourself and your team in terms of the customer service provided. The more points you meet, the more likely you are to get the job or the sale.
Is she greeted with a sincere smile? Make sure someone is genuinely interested in helping her with her automotive needs when she enters the shop.
Does she feel understood? Be sure the service or sales department personnel listens to her and asks clarifying questions to pin down the issue at hand.
Is she presented with options? Present her options in clear, plain language but be sure not to talk down to her.
Are the premises clean and tidy? A comfortable waiting area and a well-kept restroom go a long way for rapport. Healthy snacks and beverages are a perk, too.
Is she accommodated promptly? If the wait will be long, she should be offered a drop-off and pick-up service to avoid a delay in her day.
You may not be a pro basketball team, but you still need teamwork in order to be a pro dealership. Talk to your staff and train them on customer interactions, even if they think they know it all. Give sales and services the resources needed to work together rather than working against each other. If a customer asks a salesperson how to select the best tires, he should be taken to the service desk for up-to-date information. Conversely, if he seeks advice on how much money he could expect from a trade-in, he should be taken to a member of the sales team.
Take Advice from the Experts
M. Scott Peck, author of "The Road Less Traveled" was a master at team building. He especially loved working with car dealerships, finding them to be a lively bunch. Peck's approach was to see the business as a community. His techniques enabled participants to break through what he called "pseudocommunity" and travel through the interim stages to "true community." Peck has passed on, but his work still lives through rained facilitators at the Foundation for Community Encouragement.
Departments that learn to work together will make more sales, keep more customers coming back and the workplace will be transformed into a pleasant place to be for customers and staff alike.
Author: