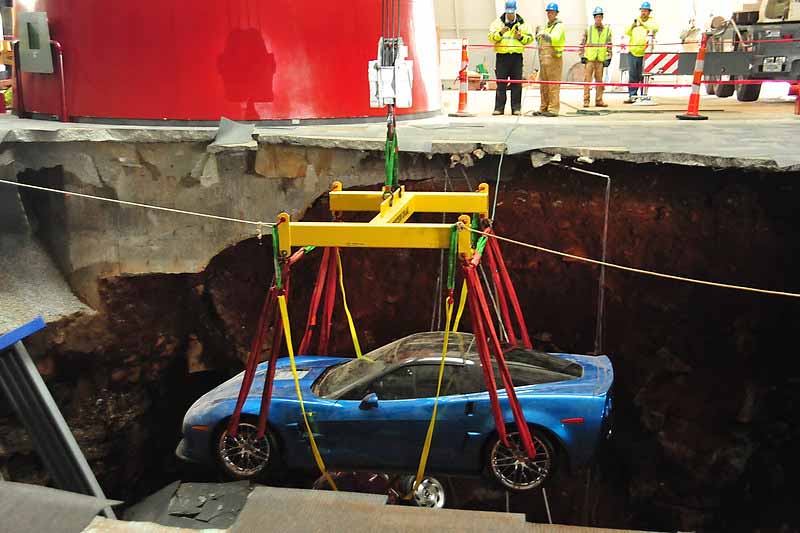 First cars pulled from sinkhole at Corvette museum, according to The Detroit News.
The recovery of eight classic cars swallowed by a huge sinkhole has begun at the National Corvette Museum in Kentucky.
The first two cars were pulled out of the giant hole Monday by a crane at the Bowling Green museum.
Cheers went up when the engine of the 2009 ZR1 Blue Devil was cranked up and the car was driven a few feet. It had only minimal damage with shattered running boards, scraped paint and a small crack in the windshield, despite falling nearly 30 feet. The worst damage mechanically was a split oil line. "If you fixed that, you could drive the ZR-1 back to Detroit," John Spencer, manufacturing integration manager for Corvette, said in a statement.
A 1993 Ruby Red 40th Anniversary Corvette was recovered later Monday. Photos showed a smashed windshield.
Click here to read the entire article >>
Author: