The 9 by 7 inch iPad is responsible for a growing percentage of all Internet traffic. Seventy-nine percent of consumers use their mobile phones for shopping and one-third of consumers use their phones to shop for auto-related items. On eBay alone, nearly 270,000 vehicle parts and accessories are sold every week through mobile applications. We are clearly at an inflection point – the impact technology will have on shopping in the next three years is as big an impact as technology has had on media in the last three years.
Clayton Stanfield, senior manager of dealer training at eBay Motors, will be leading a panel discussion of industry experts and successful dealers in the online parts and accessories space including: Justin Copple, sales manager at Copple Chevrolet GMC and Erica Sietsma, director of strategic relationships for Digital Air Strike. The panel discussion will provide insight on how dealers and managers can take advantage of the commerce everywhere trend, using smartphones, tablets, and mobile devices to reach consumers when, where and how they want to shop. The panel will also look at four current commerce trends: mobile, local, social and digital. Clayton Stanfield, Justin Copple and Erica Sietsma will be sharing their expertise with you.
What will you learn and what action items will you take back to the dealership?
1. Learn how to get inventory out of the DMS and up for sale online.
2. Learn how to merchandise and sell online.
3. Learn how to use marketplaces like eBay and Google Shopping.
4. Learn the best ways to utilize social media.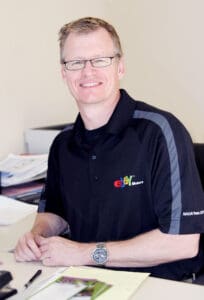 Clayton Stanfield has been the senior manager of dealer training at eBay Motors for five years. He oversees all training and industry outreach programs for eBay Motors. This includes speaking at industry events, running eBay Motors' training events and management of eBay's Internet Sales Manager Certification Program. Prior to his experience at eBay Motors, Stanfield worked for five years as a consultant in the auto industry building and training personnel in Internet departments and business development centers. It was during his college years that Stanfield first entered into the industry selling cars for a dealership in Sacramento, CA. He has a bachelor's degree in Business Management and graduated with an MBA from Pepperdine University in August 2011.
Justin Copple, sales manager at Copple Chevrolet GMC, has been employed at the dealership since 2002. Copple was a sales consultant until 2007. In 2007, he started building the dealership's Internet department and maintains an active role there.
Erica Sietsma is director of strategic relationships for Digital Air Strike, one of the industry's most complete digital marketing companies with full social media, reputation and response management. Sietsma manages OEM and third-party partnerships, as well as adding direct dealership perspectives to strategic programs. Prior to joining Digital Air Strike, Sietsma spent four years with MileOne Automotive, running corporate communications and software partnerships for their 63 brands. She has also held positions at CallSource, as automotive national accounts manager and worked in sales management at Autobase.  She has her B.S. in Business and Communications from Cornell University and lives in New York City where she relies on using the social networks daily.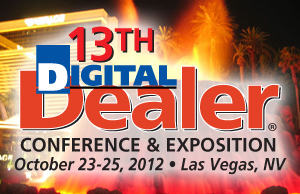 13th Digital Dealer® Conference & Exposition Featured Speakers: Clayton Stanfield, Justin Copple and Erica Sietsma present:  Growing your Parts and Accessories Business in a Consumer-led, Technology-enabled Shopping Environment: There are a number of avenues to help dealers get their inventory found in search and for sale online. This panel of dealers and industry experts will show you how.
We're building out the agenda, selecting speakers and topics for more than 100 sessions that are laser-focused on all things digital.
The Digital Dealer Conference & Exposition is the premier educational conference and expo dedicated to Internet and technology solutions for automotive professionals. Digital Dealer events deliver the largest array of speakers, peer to peer opportunities, and exhibit hall offerings – all carefully designed to impart cutting edge business strategies. With an audience of the industry's most progressive dealers and managers and the most innovative conference format, Digital Dealer provides the ultimate learning and networking environment.  For more information, visit:  www.DigitalDealerConference.com.
Author: