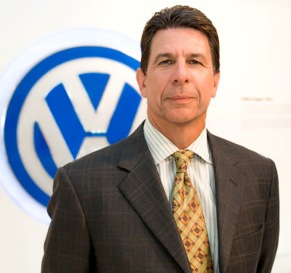 Executive Interview with Scott Barone, Senior Manager, Wholesale Parts Operations for Volkswagen Brand After Sales, from Aftermarket News.
Scott Barone is an automotive parts and service industry veteran of 30 years. He spent 25 years with the Mopar parts division of Chrysler Corp. and was the co-founder of OEConnection LLC, where he served six years as a board member. Currently, as senior manager, wholesale parts operations for Volkswagen Brand After Sales, he is responsible for the strategic development and implementation of Volkswagen of America's wholesale parts operations based in Herndon, Va.
In today's AMN Executive Interview, Barone shares with aftermarketNews readers VWofA's intent to increase its presence in the automotive aftermarket, the steps it is taking to ensure its place in the market and the advantages the brand can offer to customers.
What is the Volkswagen of America (VWofA) After Sales Group doing to increase its presence in the aftermarket?
Specific to the mechanical parts business, VWoA understands that not all VW owners are going to return to the dealership for vehicle repairs, particularly when it applies to older model vehicles. It's not a reflection of our dealerships' ability to service vehicles, but more a matter of servicing locations and convenience. So the next best option is to offer VW original equipment parts to independent shops and service these independents through our dealer network's wholesale operations.
Click here to read the entire article >>
Author: