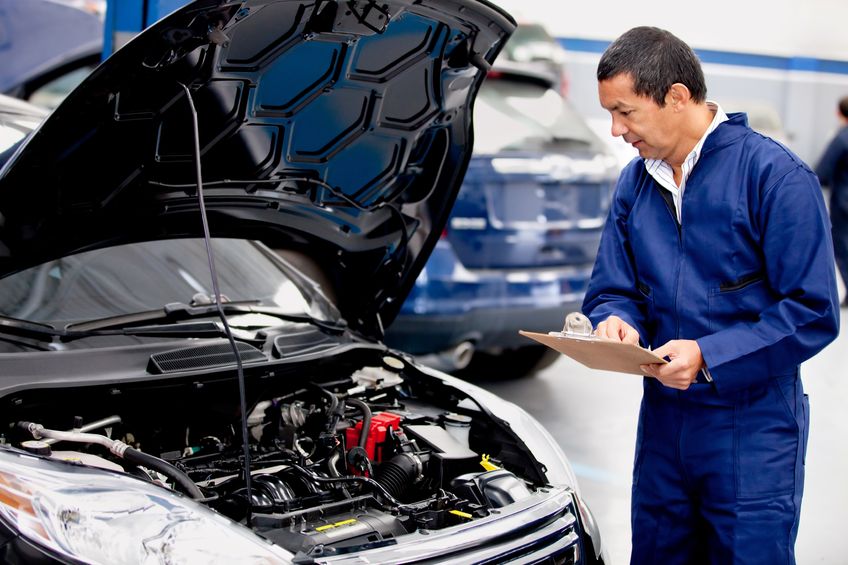 Every service director is responsible for continuously improving revenue, customer and employee satisfaction and retention – while keeping employee costs and shop expenses under control.
To say this is a full-time job is an understatement. The demands from the public, employees, management, vehicle qualities, competitive pressures and a seemingly relentless clock prove just how challenging the assignment is today.
A service director can vent at these frustration and obstacles that threaten shop productivity, performance and profit — or adopt processes that streamline work and make satisfying customers and staff more likely.
One area of opportunity still too little capitalized on is shop traffic and workflow improvement. Because service managers have been juggling old-school paper-based appointment scheduling, work assignments, tech productivity and customer delivery for so long, this traditional routine may feel normal and appropriate, but there is a better way.
This better way eliminates wasteful steps and expenses to deliver a quality service experience for customer and staff alike.
As we will see in this article, traditional metrics such as fixed right first time (FRFT) can be glowing yet the shop's customer satisfaction index (CSI) can be in the tank because other service steps fall flat. In other words, while FRFT is a critical to CSI and profitability measurement, it is by itself only an input to revenue growth and better retention.
Break free of tradition
Much of tradition is good – patriotism, faith, and family – but practices like manual appointment scheduling, traffic control and service write up processes make a dealership services less competitive.
Much of this tradition is rooted in the dealership's reliance on the dealer management system. In the days when 80 percent of the typical dealership service department workload was factory warranty work and a mere 20 percent customer-pay, the DMS served us well.
While the DMS has come a long way in its ability to help dealership's service customers, most remain a clumsy and ineffective customer-service tool. Because it is, vendors have seized the opportunity to market customer service functionalities like CRM, online service appointment scheduling and mobile write-up that lay over the DMS in an agnostic manner. Thus, service staff isn't dependent on DMS functionality in order to service customers.
Because most any individual can quickly master these customer service tools, dealerships are freed to hire personnel based on having customer-service attitudes and skills rather than their prior familiarity and master of DMS functionalities.
Better workflow, CSI
Dealerships having adopted digital service CRM and scheduling platforms to replace paper-based, manual processes and better engage their customer base report significant changes in their operations, including:
Improved online scheduling show rates of 80 percent and higher
Boosted appointment RO values of nearly $400 per RO
Higher repair order counts by 45 percent
Dealers using these tools report enjoying unparalleled visibility into their appointments and workflow. Such visibility helps them eliminate over and under bookings, which in either case frustrate customers and staff – and cost the dealership revenue and retention.
It gives them complete insight into work waiting, loaners required, and tech hours scheduled and available.
These technologies help service departments:
Simplify appointment scheduling: Whether customers book appointments via the dealership website or by phone to the dealership or the BDC, this service-scheduling tool makes the process easier, faster and more visible to help management better load the shop.
Maximize appointments: Dealer website service online menu tools enable customers to choose which vehicle-specific recommended services – as well as any additional dealer-recommended services — and book their own appointments. Because the online appointment schedule calendar is the same as that seen by dealership staff, in real time, customers book only available days and times. Customers may also telephone the dealership and schedule with the dealership's call center, which shares this schedule as well.
Build customer trust and comfort: Electronic service notifications keep customers advised of their vehicles' service needs based on scheduled maintenances, recall notifications or other service reminder or promotion emails. With the more advanced systems, customers can click on a link in the notification to bring up the scheduler. When they arrive in the service lane, an electronic greeter board announces their arrival, making them feel special.
Increase service revenue: Maximizing shop utilization keeps technicians productive.
Staff for retailing
With service systems no longer DMS-centric, service managers can hire and train staff to deliver superior customer service. Make no mistake; unless auto service departments think like retailers — move from work-production to a retail-service focus – customers will drift away.
A retail mentality, while not forgetting the importance of objectives like FRFT, is customer-centric. This may require think-shift for all service staff, from management to porter.
A retail mentality considers:
Merchandising: Stock and, when and where applicable, present wiper blades, tires, fluid services, floor mats and other products customers often need and are likely to buy if asked.
Pricing: The dealership service department need not be the lowest priced provider, but prices must be competitive. Study the competition- other dealership service departments, aftermarket big box providers like Pep Boys, and Fred's Garage down the street.
Promotions: What is your offer today? If the forecast is for rain or snow, be sure to offer wiper blade replacements – go a step further and educate them quickly of the hazards of driving with blurry windshields. Be the first to ask them about tire replacement, if the walkaround shows tire wear warranting the recommendation. Educate customers on matters of tire wear, age and appropriate tread design for the vehicle and driving conditions.
Tools for today's challenges
Service CRM and service scheduling platforms are tools. They must be used correctly and by individuals keen on using them to increase shop revenue and retention. This is summed up by the acronym CSI, which means:
Consistency: If auto dealers are truly to succeed as retailers going forward, service must focus on providing consistent experience and pricing across the drive. Without technologies that help unify the service process from advisor to advisor, too often consumers can receive different pricing answers to the same pricing questions.
Simplify: Focus on what is important, which is the customer – and providing fast answers to questions about their vehicle, its services and service costs. Tools that integrate all this information at advisors fingertips impress customers and help dealerships service them better, faster.
Integrity: When advisor recommendations align with owner's manual information, dealership integrity is strengthened. Technology tools that help integrate factory-specified services by VIN, mileage and other factors in such a way that this synchronization is apparent to customer and service staff, mistakes and errors that can erode integrity are minimized.
The automotive service market continues to change. The competitive advantage remaining is how well the service department delivers its retail differentiation.
Gregg Manson is Vice President, Field Services, for Xtime, the leading cloud-based customer relationship management and scheduling platform for the automotive service industry. He previously was vice president of Fixed Operations for five years for AutoNation, responsible for 220 stores. He spent a total of 16 years with AutoNation. He can be reached at gregg.manson@xtime.com or via www.xtime.com.
Author: