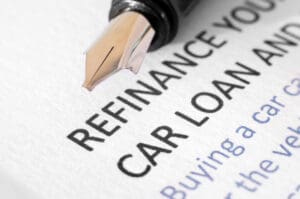 ATLANTA – According to Equifax's latest
monthly National Consumer Credit Trends Report
, automotive credit balances and new accounts are increasing steadily, with the number of new accounts opened in the first half approaching pre-recession levels.
Auto lending is gaining strength, reflecting increasing demand for new cars. Year-to-date through June 2012, total auto lending has reached $207 billion, a 13.7% increase over the volume during the same period in 2011. Sales of new cars and light trucks increased nearly 15% during the first half of the year, dominated by sales of smaller, more efficient and cheaper vehicles. In terms of the number of auto loans originated during the first half of the year, 2012 auto lending at 10.7 million loans is the highest since 2007 when 11 million loans were opened.
Delinquency and write-off rates on auto loans and leases are well below levels seen at the start of the recession. In terms of dollars at risk, write-off rates in August 2012 are one-third of what they were at the peak in March 2009 (2.1% versus 6.1%), while the number of auto account write-offs is about half of the peak volume (2.5% versus 5.2%). Write-off rates using both dollars and units exceeded 4% at the start of the recession.
"The average age of cars on the road today in the US is the highest ever recorded and consumers are ready to replace these older vehicles," said Equifax Chief Economist Amy Crews Cutts. "At the same time, the financial picture has improved sufficiently that we are seeing auto lending markets become facilitators rather than obstacles to meeting this demand, especially in the near-prime segment of the market that had all but ceased to exist during the worst of the financial crisis and recession."
Other credit highlights from the most recent data include:
Bank Credit Card
Nationally, bank credit card origination credit limits year-to-date through June have increased more than 36% from their recession low, from $55.5 billion in 2010 to $87.3 billion in 2012.
The total number of bank credit card accounts exceeded 300 million for the first time since April 2010, a 28-month high.
While the amount of credit available (the difference between credit used and credit limits) has been rising since February 2011, utilization rates continued to fall until May of this year when they hit a five-year low of 22.1%.
Utilization rates rose to 22.4% and the amount of credit available was $1.87 trillion in August.
Retail Credit Card
Nationally, retail credit card origination credit limits on a year-to-date basis increased more than 15%, from $25.8 billion in 2010 to $30.4 billion through June 2012.
Retail credit card balances in August 2012 stood at more than $51 billion – reflecting a 33-month high.
Total retail credit card limits are at more than $340 billion through August 2012 — a 15% increase from May 2012 ($290 billion) and the highest level in 27 months.
Student Loans
Student loan new credit increased more than 15%, from $25.6 billion in 2010 to $30.3 billion through 2012 year-to-date through June.
Overall balances of student loans have increased throughout the recession and subsequent recovery, reaching more than $800 billion through August 2012.
Student loan write-offs totaled $10.6 billion year-to-date through August 2012, an increase of more than 10% from same time a year ago ($9.5 billion in 2011).
The average total of all student loans taken out by a borrower in June 2012 ($9,467) is more than 67% higher than the recession low in 2008 ($5,660).
The average loan size per student loan is increasing at a slower rate than overall student borrowing; the average single student loan in June 2012 was $5701 compared to $4126 in June 2008 as students seek multiple loans to cover their education costs.
About Equifax, Inc.
Equifax is a global leader in consumer and commercial information solutions, providing businesses of all sizes and consumers with information they can trust. We organize and assimilate data on more than 500 million consumers and 81 million businesses worldwide, and use advanced analytics and proprietary technology to create and deliver customized insights that enrich both the performance of businesses and the lives of consumers.
Headquartered in Atlanta, Equifax operates or has investments in 18 countries and is a member of Standard & Poor's (S&P) 500® Index. Its common stock is traded on the New York Stock Exchange (NYSE) under the symbol EFX. For more information, please visit www.equifax.com.
Author: