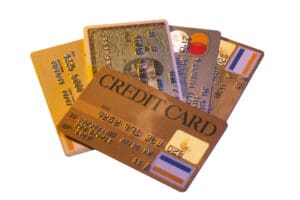 ATLANTA — U.S. consumers continue to make timely payments and pay down their retail credit card and bank card balances, resulting in a significant reduction in the number of card write-offs over 2010 levels, according to Equifax's latest National Credit Trends Report.
The improvement in bank and retail credit card write-offs reflects a steady level of improvement over the past 18 months.
Bank credit card write-offs peaked at nearly 13% in July 2010 and retail credit card write-offs peaked at more than 14% in July 2010.
Bank credit card write-offs currently stand at 5.53% (39% lower than 2010 levels) and retail credit card write-offs are at 8.4% (representing a 26% decline over 2010 levels).
Cumulative revolving card balances peaked in October 2008 at more than $752 billion, and despite a recent uptick attributable to seasonal purchase activity, have since declined by almost 20% (December 2011 cumulative revolving card balances stand at $604 billion).
Total consumer debt outstanding (which includes First Mortgage, Home Equity, Consumer Finance, Auto, Student Loan, Retail Credit Card and Bank Credit Card) also peaked in October 2008 at $12.4 trillion, and in December 2011, U.S. consumers carried $11.1 trillion in total consumer debt, representing a decrease of more than 10%.
"Declining write-offs, growing card originations and the stabilizing of card balances are a precursor to balance increases, which can help to return the banks to profitability in this lending sector," said Michael Koukounas, Senior Vice President of Special Client Services for Equifax. "The industry is experiencing sustained improvement in consumers' payment behavior and overall reduction of debt, a trend that seems to indicate more responsible lending and borrowing habits among card issuers and consumers alike."
About Equifax
Equifax is a global leader in consumer and commercial information solutions, providing businesses of all sizes and consumers with information they can trust. We organize and assimilate data on more than 500 million consumers and 81 million businesses worldwide, and use advanced analytics and proprietary technology to create and deliver customized insights that enrich both the performance of businesses and the lives of consumers.
Headquartered in Atlanta, Equifax operates or has investments in 17 countries and is a member of Standard & Poor's (S&P) 500® Index.  Its common stock is traded on the New York Stock Exchange (NYSE) under the symbol EFX. For more information, please visit www.equifax.com.
Author: