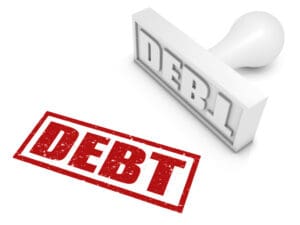 ATLANTA — Equifax's latest National Credit Trends Report shows that Total consumer debt now stands at $11.2 trillion, nearly equivalent to the $11.1 trillion posted pre-recession in 2006 according to the most recent Equifax National Credit Trends Report.Consumer debt outstanding peaked in October 2008 at $12.4 trillion.
In addition the report reveals:
$436 billion of total new credit (which includes auto loans, bank credit cards, consumer finance loans, home equity lines*, retail credit cards and student loans) was originated between January – July 2011. This represents the highest total for that period in 3 years, but is still well below the $805 billion in new credit originated between January – July 2006.
While total outstanding debt continues to decrease, consumers are beginning to utilize bank credit cards and retail credit cards more, with both sectors seeing balance increases over the past four months (June – September 2011), following four previous months of balance decline (February – May 2011).
For all tracked sectors, loans originated between 2005 – 2007 present the biggest challenge in terms of ongoing delinquencies as they represent 31% of total balances, but 65% of all past due (30-plus days) balances. This is particularly true for first mortgage and home equity loans originated during this timeframe as 74% of first mortgage loan delinquencies and 80% of home equity revolving loan delinquencies were originated during this time.
"The impact of 2005-2007 vintage loans continues to be felt across multiple lending sectors," said Michael Koukounas, Senior Vice President of Special Client Services for Equifax. "More than two-thirds of delinquent loans can be sourced to those originated during that time. In contrast, loans originated after 2008 are performing substantially better due to the tighter underwriting guidelines in place since then."
Additional Key Findings Include:
Auto
Auto lending has performed consistently well this year versus 2010, with 11.3 million new loans originated between January –July 2011 (a more than 13% increase over January – July 2010).
Student Loan
Lending volumes have held steady since 2010, with loan amounts higher overall.
Bankcard
Recent signs of card credit growth driven by $41 billion credit increase from February – September 2011
September 2011 bankcard delinquencies are 35% lower than September 2010 levels.
Home Equity
Home equity loan balances continue a 12-month decline, with September 2011 home equity installment loan balances more than 13% less than September 2010 levels; and September 2011 home equity revolving loan balances 6.6% lower thanSeptember 2010 levels.
*first mortgage originations are not included in this
Consumer Finance
Total new consumer finance loan amounts have remained consistent over the past 3 years, with $5.2 million originated in July 2011 (compared to $5.1 million in July 2010; and $5.2 million in July 2009).
Equifax's national analysis is sourced from data on more than 585 million consumers and 81 million businesses worldwide. Conducted on a monthly basis, the research provides detailed levels of consumer credit information from various vertical markets including, mortgage, automotive, student loans and bank and retail credit cards.
About Equifax, Inc.
Equifax is a global leader in consumer and commercial information solutions, providing businesses of all sizes and consumers with information they can trust. We organize and assimilate data on more than 500 million consumers and 81 million businesses worldwide, and use advanced analytics and proprietary technology to create and deliver customized insights that enrich both the performance of businesses and the lives of consumers.
Headquartered in Atlanta, Equifax operates in four continents and 15 countries, is a member of Standard & Poor's (S&P) 500® Index. Its common stock is traded on the New York Stock Exchange under the symbol EFX. For more information, please visitwww.equifax.com.
Author: