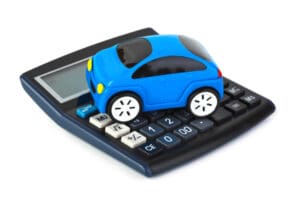 ATLANTA — While total consumer debt has nearly returned to pre-recession levels*, the amount of total new credit issued still lags behind pre-recession levels by a full 45%**, according to the most recent Equifax National Credit Trends Report.
Bank credit card origination volumes continue to remain strong, with the total number of new bank credit cards opened from January–August 2011 representing a 25%*** increase over the same period in 2010. Retail credit card origination growth continues to rebound after bottoming out in 2010 and is up more than 7%**** during that period and headed into the holiday season when origination volume tends to spike even more.
Conversely, Home Equity Lending continues to retract. In 2006-2007, the number of total new home equity lines exceeded the number of total new bank credit card originations. This has now reversed, with total new bank credit cards now exceeding total new home equity lines for January-August 2011.
Consumer Finance has been slow to recover to pre-recession levels as well, demonstrated by the average consumer finance amount for August 2011 ($2.902) at its lowest in 6 years (versus the highest in August 2006 of $4.133).
"On the whole, the lending industry is experiencing dramatically mixed results depending on sector," said Michael Koukounas, Senior Vice President of Special Client Services for Equifax. "Bank credit card and auto lending, in particular, have consistently performed strongly this year, providing some ground for optimism, but the severe retraction within home equity lending continues to underscore the level of impact that declining home values are having on the economy."
Additional Key Findings Include:
Auto
August 2011 total new loan amounts ($34.4 billion) is roughly equal to pre-recession August 2007 total new loan amounts ($34.5 billion).
Student Loan
While the number of loans originated in the January-August timeframe has remained fairly consistent over the past 6 years (for example, 9.5 million in 2006, 9.5 million in 2009 and 9.5 million in 2011), the average student loan amount has decreased significantly during that same timeframe ($5,934 in 2006 versus $3,631 in 2011).
Bank Credit Card
The industry has seen a dramatic rise in the number of bank credit cards issued to subprime (defined as those with Equifax credit scores less than 600) borrowers with a 56% increase in January-August 2011 originations over January-August 2010originations.
Home Equity
The number of new home equity lines opened January-August 2011 (549,000) is the lowest total for that timeframe in 6 years (versus 2.3 million in January-August 2006).
Equifax's national analysis is sourced from data on more than 585 million consumers and 81 million businesses worldwide. Conducted on a monthly basis, the research provides detailed levels of consumer credit information from various vertical markets including, mortgage, automotive, student loans and bank and retail credit cards.
*($2.39 billion in Oct. 2006 total vs. $2.38 billion in Oct. 2011),
**$942 billion in total new credit issued from January–August 2006 vs. $514 billion issued from January– August 2011.
***25.3 million new Bank Credit Cards issued from January-August 2011 vs. 20.2 million issued from January-August 2010.
****21 million new Retail Credit Cards issued from January-August 2011 vs. 19.7 million issued from January-August 2010.
About Equifax, Inc.
Equifax is a global leader in consumer, commercial and workforce information solutions, providing businesses of all sizes and consumers with information they can trust. We organize and assimilate data on more than 500 million consumers and 81 million businesses worldwide, and use advanced analytics and proprietary technology to create and deliver customized insights that enrich both the performance of businesses and the lives of consumers.
Headquartered in Atlanta, Equifax operates or has investments in 17 countries and is a member of Standard & Poor's (S&P) 500® Index. Its common stock is traded on the New York Stock Exchange (NYSE) under the symbol EFX. For more information, please visit www.equifax.com.
Author: