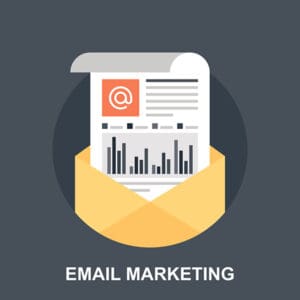 Email Marketing Tips/Tricks for Automotive Dealers, from Today's Dealer.
Smart email maremail-follow-upketing can be a great way to drive customers through the door, and convert those curious lookers into eager buyers. You may not think that email marketing for local dealerships is an ideal venue, that customers tend to visit dealers in their local area, and only when they are actively in the market to purchase. What is often forgotten is the simple concept of branding. The purpose of email is to build relationships with your list; this builds trust, which ultimately leads to sales. It is important to include emails that only contain helpful information, such as tips, product knowledge, or happenings within your company. In fact, just updating your customer base with recent news related to your dealership/brand can be enough to keep them interested.
Special Offers
Email marketing can be a great way for car dealerships and automotive dealers to let the public know about special offers and incentives – from zero percent financing on new cars and trucks to rebates direct from the manufacturer. These special offers happen all the time, but in many cases this information doesn't make it's way to the consumer.
Savy dealers can use their existing email lists to notify potential buyers of these special incentives. The existence of a special financing option or thousands of dollars off the sticker price could be the push to convince a car owner to upgrade his or her vehicle, or enough to get that buyer into the dealership for a test drive.
Click here to read the entire article >>
Author: