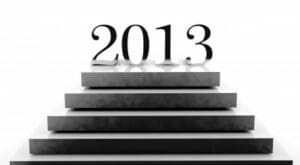 SANTA MONICA, Calif. — Edmunds.com, the premier resource for car shopping and automotive information, has published its 2013 New Car Buying Guide, which offers comprehensive information and editor recommendations for every vehicle in the class of 2013. Visitors can use the guide to help them browse through the top picks across every segment and price range.
"These buying guides are meant to help you learn which models are standouts before you begin to shop," says Edmunds.com Managing Editor Donna DeRosa. "Whether you're looking for a fuel-efficient small sedan, an eight-passenger crossover SUV, a sleek luxury coupe or anything in between, these recommended vehicles should help establish some guidelines for your search."
Edmunds.com's Buying Guide covers 10 different vehicle segments: traditional passenger vehicles (like sedans, coupes and SUVs), hybrid and electric vehicles, diesel vehicles, trucks and even vehicles for people with limited mobility. In addition to specific vehicle recommendations, Edmunds.com editors outline the performance and utility drivers can generally expect from each vehicle segment.
Edmunds.com's 2013 New Car Buying Guide can be found right now at http://www.edmunds.com/car-reviews/2013-buying-guide.html. Anyone in the market for a used car from within the last five years is urged to check out Edmunds.com's 2012, 2011, 2010, 2009 and 2008 buying guides.
About Edmunds.com, Inc.
At Edmunds.com, we're committed to helping people find the car that meets their every need. Almost 18 million visitors use our research, shopping and buying tools every month to make an easy and informed decision on their next new or used car. Whether you're at the dealership or on the go, we're always by your side with our five-star Edmunds.com  iPhone and iPad apps and our Edmunds.com Android App. Our comprehensive car reviews, shopping tips, photos, videos and feature stories offer a friendly and authentic approach to the automotive world. We're based in Santa Monica, Calif., but you can connect with us from anywhere by following @Edmunds on Twitter or by becoming a fan of Edmunds.com on Facebook.
Author: