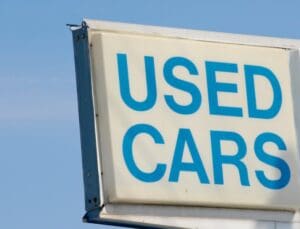 According to Edmunds.com Director of Analysis Dr. Ray Zhou offers his assessment how the USED car market will be affected by Sandy's devastation:
"Used vehicle prices will increase $700 to $1,000 in the impacted area short term due to the damages done to dealer inventories and supply chains (trade-ins and local auctions). But this increase should be short term and price should not be dramatically higher for two reasons:  (1) dealers can get needed supply from far way (non-affected area) fairly quickly nowadays, and (2) insurance companies are going to pay more for the damaged/destroyed vehicle than a dealer would on a trade. Additionally, some of the new incentives for new vehicles in the impacted region may attract some of the used buyers to the new market."
Earlier this week, Edmunds.com issued a consumer advisory to look out for flood-damaged vehicles that may soon hit the market. More details can be found in this release, or by visiting http://www.edmunds.com/car-buying/how-to-avoid-buying-a-flood-damaged-car.html.
Author: