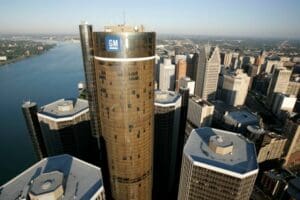 With General Motors holding its annual shareholders meeting today, Edmunds.com Vice Chairman Jeremy Anwyl offers the following comment on the state of the automaker:
"General Motors enjoyed some momentum after it exited bankruptcy, and supply shortages experienced by Japanese car companies following last year's earthquake created further opportunity in the market.  But the impact of both is now fading and we have seen GM's North American market share slide to historic lows. The good news is that GM's product portfolio is growing stronger and the company is well positioned in China and South America. But as the U.S. market enters a phase of unprecedented competitiveness, the 'new' GM still has to convince American taxpayers – who still hold about a third of the company's shares – that the company is up to the challenge."
For the most updated data on General Motors' position inside the U.S. auto market, please visit Edmunds.com's Data Center at http://www.edmunds.com/industry-center/data/.
Author: