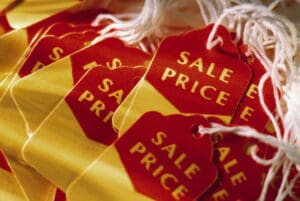 SANTA MONICA, Calif. — Last month's incentives spending on new car sales increased month-over-month but still came in at the lowest November level since 2002, according to an analysis of Edmunds.com's True Cost of Incentives® (TCISM). According to Edmunds.com, the average TCISM per vehicle in November was $2,253, up 4.5 percent over October, but down 8.6 percent from November of last year. This marks the lowest average November spending since automakers averaged a mere $1,865 in incentives in 2002.
"There's been a lot of hype about some of the great savings available to car buyers at the beginning of this holiday shopping season, but the data says that deals are actually worse than in the previous years," said Edmunds.com Senior Analyst Jessica Caldwell. "It looks like many carmakers are more interested in putting money into the ads for their incentives than into the incentives themselves."
Average True Cost of Incentives® (TCISM) by Car Manufacturer
| | | | | | |
| --- | --- | --- | --- | --- | --- |
| Manufacturer | 11-Nov | 11-Oct | 10-Nov | Nov 2011 vs. Oct 2011 | Nov 2011 vs. Nov 2010 |
| Chrysler | $2,586 | $2,797 | $3,099 | -7.5% | -16.6% |
| Ford | $2,979 | $2,840 | $3,173 | 4.9% | -6.1% |
| GM | $3,329 | $3,058 | $3,300 | 8.9% | 0.9% |
| Honda | $1,215 | $1,292 | $1,419 | -6.0% | -14.4% |
| Nissan | $2,308 | $2,261 | $2,180 | 2.1% | 5.9% |
| Toyota | $1,535 | $1,525 | $1,951 | 0.7% | -21.3% |
| Industry | $2,253 | $2,155 | $2,464 | 4.5% | -8.6% |
Source: Edmunds.com
The overall spending decrease is driven primarily by the high-volume compact and midsize car segments. Incentive spending on compact cars is down 47 percent year over year, while spending on midsize cars is down 16 percent during the same period.  Though it currently only makes up 4.4 percent market share, subcompacts are also having an impact on the direction of overall incentives with a 62 percent decrease. This segment has seen more market share growth over the last 12 months than any other segment, up 15.8 percent from 3.8 percent market share in November 2010 even as its incentives have been significantly reduced.
Among the top manufacturers, only Nissan and GM offered higher average incentives last month than in November 2010. Nissan raised its year-over-year spend 5.9 percent to $2,308, while GM 's spend ticked up 0.9 percent to $3,329. Toyota, meanwhile, had the biggest year-over-year declines in spending among the Big 6, tumbling 21.3 percent to $1,535 per vehicle in November.
Even if last month's deals weren't as juicy as those available in previous Novembers, there were still many bargains available. Some of the best deals last month were for select large cars, whose incentives were the highest of any segment. The average large car transaction carried incentives of $4,539, which accounted for 13.6 percent of average MSRP. The large truck segment had the next highest average discounts (10.6 percent of MSRP), followed by compact trucks (9.7 percent of MSRP).
Edmunds.com's monthly True Cost of Incentives® (TCISM) report takes into account all automakers' various U.S. incentives programs, including subvented interest rates and lease programs, as well as cash rebates to consumers and dealers. To ensure the greatest possible accuracy, Edmunds.com bases its calculations on sales volume, including the mix of vehicle makes and models for each month, as well as on the proportion of vehicles for which each type of incentive was used.
About Edmunds.com, Inc. (http://www.edmunds.com/help/about/index.html)
Edmunds.com Inc. publishes Web sites that empower, engage and educate automotive consumers, enthusiasts and insiders. Edmunds.com, the premier online resource for automotive information, launched in 1995 as the first automotive information Web site. Its mobile site, accessible from any smartphone at www.edmunds.com, makes car pricing and other research tools available for car shoppers at dealerships and otherwise on the go. InsideLine.com is the most-read automotive enthusiast Web site. Its mobile site, accessible from any smartphone at www.insideline.com, features the wireless Web's highest quality car photos and videos. AutoObserver.com provides insightful automotive industry commentary and analysis. Edmunds.com Inc. is headquartered in Santa Monica, California, and maintains a satellite office in suburban Detroit. Follow Edmunds.com on Twitter@edmunds and fan Edmunds.com on Facebook at http://www.facebook.com/edmunds.
Author: