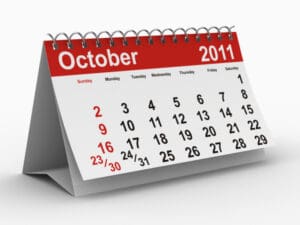 As you all know, automakers will report their October sales tomorrow, and just last week, Edmunds.com issued its October forecast, which anticipates a monthly SAAR of 13.4 million vehicles.
But what exactly is behind October's strong sales numbers, and is it the start of a trend? Not exactly, says Edmunds.com CEO Jeremy Anwyl. Anwyl  says that September and October figures indicate a return to the market by consumers who deferred their purchases due to the high prices and shortages in late April through August. Edmunds.com estimates that there was a deferral of 200,000 sales that would have occurred earlier this year.
"Depending on pricing and availability through December, most of this should play itself out by year-end," says Anwyl. "This suggests we should view sales in October with a degree of caution. The performance over the past few months is not the start of a trend. It is more of a mini-bubble."
To read Jeremy Anwyl's full commentary and analysis on October sales, please visit http://www.autoobserver.com/2011/10/what-can-we-infer-from-october-sales.html.
Author: