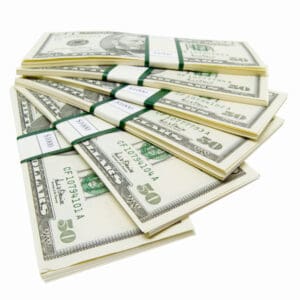 SANTA MONICA, Calif. — Some consumers may be eligible to collect thousands of dollars before turning in their leased cars, reports Edmunds.com, the premier online resource for automotive information. In "3 Ways to Turn Your Lease into Cash," Edmunds.com's Sr. Consumer Advice Editor Phil Reed explains how recent changes to the auto market have created equity in car leases.
"Two factors — low new car inventories and tight credit — have aligned to raise used car prices, and that's put consumers in charge when it comes to leasing," says Philip Reed, senior consumer advice editor at Edmunds.com. "Because of these marketplace fluctuations, some leased cars might be worth more than their residual value. And since consumers have the right to buy the car at the end of the lease term, they can profit from the lease company's inaccurate lower estimate."
If a leased car does have equity, Edmunds.com highlights three ways that it can be turned into cash:
1)  Sell the leased car and get a check. You can sell a leased car to any dealer – not just the one where the lease was arranged – and the dealer will pay the leasing company what is owed and cut you a check for the equity.
2)  Sell the leased car to a neighbor, friend or family member. This method requires an element of trust, but because it's a private-party sale you can net even more money than the dealer trade-in value. Have the buyer mail a check for the buyout amount to the leasing company, and then when the title arrives; turn it over to that buyer. This is called a "lease buyout transfer" and more details can be found through any state DMV.
3) Make a down payment on your next car. The equity in your current leased car simply becomes the cash down payment for the new one.
"Car shoppers who take over an existing lease through a lease-trading service are able to bring the vehicle lease equity with them," said John Levine, consumer advisor specialist with LeaseTrader.com. "When a person takes over a lease contract on a vehicle in short supply at a car dealer, recent history suggests that the equity position may give them an opportunity to buy out the remaining contract and resell it at a profit."
Not all leased cars have equity, but anomalies in the marketplace can occur at any time, so Edmunds.com advises lessees to monitor the value of their cars with Edmunds' Used Car Appraisal tool. And consumers don't need to be near the end of the lease term to take advantage of this opportunity; a simple call to the leasing company to inquire about the buyout price can help establish the equity in your car.
For more details about how consumers can turn their car leases into cash, please visit http://www.edmunds.com/car-leasing/3-ways-to-turn-your-lease-into-cash.html .
In the past, some experts criticized leasing as being too expensive and restrictive. But with high used-car values and a leasing market that has gone from dead to dynamic in the last couple years, it might be time for a second look. To decide whether to buy or lease your next car, please visit http://www.edmunds.com/car-leasing/should-you-lease-or-buy-your-car.html .

About Edmunds.com, Inc. (http://www.edmunds.com/help/about/index.html)
Edmunds.com Inc. publishes Web sites that empower, engage and educate automotive consumers, enthusiasts and insiders. Edmunds.com, the premier online resource for automotive information, launched in 1995 as the first automotive information Web site. Its mobile site, accessible from any smartphone atwww.edmunds.com, makes car pricing and other research tools available for car shoppers at dealerships and otherwise on the go. InsideLine.com is the most-read automotive enthusiast Web site. Its mobile site, accessible from any smartphone at www.insideline.com, features the wireless Web's highest quality car photos and videos. AutoObserver.com provides insightful automotive industry commentary and analysis. Edmunds.com Inc. is headquartered in Santa Monica, California, and maintains a satellite office in suburban Detroit. Follow Edmunds.com on Twitter@edmunds and like Edmunds.com on Facebook athttp://www.facebook.com/edmunds.
Author: