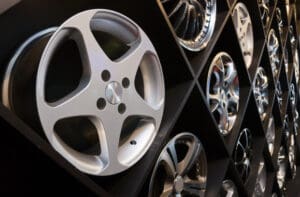 Results of the joint Business Confidence Index for July 2012, show that aftermarket business leaders were considerably more confident in the future of the automotive aftermarket over the next 12 months, than they were regarding the economy in general, reports AAIA and Northwood University.
The overall AAIA/Northwood University Automotive Aftermarket Business Confidence Index for July decreased from 7.58 in June to -2.22 in July (see Chart 1) which was the first negative reading since August 2011 placing aftermarket leaders in the low range of the "slightly less confident" category (see Table 1).
The overall AAIA/Northwood University Automotive Aftermarket Economic Confidence Index for July decreased from -15.5 in June to -37.78 in July, the third straight month of the index being negative since November 2011 (see Chart 2). Aftermarket business leaders were on the high side of "slightly less confident" in the economy as a whole in July (see Table 2).
"It is clear aftermarket leaders had less confidence in the industry in July compared to June of this year," said Dr. Timothy Nash, Northwood University. "It is also obvious that business leaders were less confident regarding the overall economy in July relative to June. We believe a weak European economy, a slowing Chinese economy and an actual monthly decline in miles driven from May and June of 2012 relative to a year ago, are the primary reason for disappointing but slightly higher confidence among aftermarket leaders in their business. The historically higher than average gasoline prices are also placing a drag on the economy and aftermarket at this time as well. The negative trend with regard to our national debt and that of Europe was offset by increasing U.S. and China fundamentals in July with a higher than expected second quarter GDP report for July showing GDP growth of 1.7 percent up from an initial report of 1.5 percent for the U.S. The most recent miles driven data shows a slight decrease in miles driven from May to June 2012 and it also shows a decline in miles driven in June 2011 relative to June 2012. A positive resolution to the 'debt crisis' discussions in Washington D.C. and around the globe, the adoption of a rational and predictable tax policy in the U.S. would help to offset high world oil prices and enhance aftermarket business confidence in the coming months (see Chart 1)."
The twentieth installment of the survey was sent to members on September 4, 2012. Results will be calculated monthly and reported in AAIA SmartBrief. Member responses will be used solely in the aggregate and for the purpose of providing empirical information.
For more information, contact AAIA market intelligence at 301-654-6664 or Dr. Timothy G. Nash, Northwood University at 989-837-4323. These indices are prepared monthly by Dr. Nash and Northwood University aftermarket major, Matt Fusco.
Author: