Question: Which website do you think is better?
Answer: It doesn't matter what you think!
No offense intended, but the only thing that matters when it comes to your website is measurable consumer engagement. You may have what you believe to be the best, most attractive dealer website on the planet. But if your customers disagree based on their activity (or lack thereof), you could be taking a hard right-cross to the jaw.
Maybe your dealership can take a punch. But just because you can, doesn't mean you should. Just ask this guy.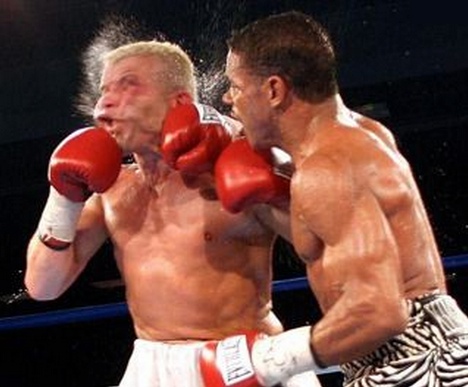 So, what are some things to consider when gauging consumer engagement online? Let's spar for 5 rounds to find out.
Round 1: Your website's effectiveness is best measured by math & science
While this may sound like a punch below the belt, you need to stop paying attention to arbitrary measures. How "interactive" is my site? How different is my site from the competitions'? Who cares if neither furthers consumer activity and engagement on the website? It's time to start paying attention to raw numbers and trending for data points like these:
How many unique and return visitors did the site have?
What was the average time on site per visitor?
What was the average number of pageviews per visitor?
How many Hours & Directions page visits were recorded, and what was that number as a percentage of total visitors?
What was the average number of Inventory pageviews and Vehicle Details pageviews?
How many email leads, phone calls and chats were generated?
Let's be clear— this "tale of the tape" is not an exhaustive list, and none of these individual measures exists independently of the others; you have to look at this data inclusively to determine how engaging your site really is. For example, if your email leads are trending downward, that doesn't necessarily mean your site isn't engaging consumers.
As we've learned over time, general automotive consumer behavior also has an impact on outcome-based measures, namely leads, phone calls and live chats. Statistically speaking, consumers today are less likely to submit an email lead than they were five years ago. So, if you're receiving fewer email inquiries, it doesn't necessarily mean your site isn't engaging. Instant chat has likely replaced a percentage of emails, and that's good because chats occur in real time— allowing you to invite customers to take the next step in the shopping process.
Most importantly, the search for the elusive marketing metric or set of metrics that matter most is made even harder with two competing sites. Shoppers may move back and forth between your different platforms. But your reporting can't. Okay, on your feet…
Round 2: Remove ego from your digital strategy
This is not an agenda piece here; rather, it identifies something that flies in the face of traditional advertising from years ago. If you've been in the auto industry for any length of time, you may have worked for an owner who… ahem… had a little bit of an ego. Call it a hunch. It's not necessarily a bad thing – I sometimes liken it to having surgery. I want the surgeon with the biggest ego to perform my procedure, because he/she probably has the highest success rate. The same may hold true for dealers.
In the past, though, and largely because traditional media has little capacity to measure your dealership's campaign effectiveness, agencies have played off dealers' egos; encouraging them to record their own TV and radio spots, erect billboards near the dealership, and promotes sales with mammoth-headed inflatable likenesses. To be sure, these are not all inherently bad. But, if you cannot specifically measure the impact of your efforts (using math & science, NOT emotions), then you could be falling for a head fake. Stay on your toes! Time for Round 3…
Round 3: Stop blindly validating decisions simply because you were sold something
Despite my strong contentions about driving all dealership traffic to an auto group portal or a singular Tier 3 website, I still have clients who insist on occupying two (or more) websites, usually because they say they like their primary site better than their OEM-aligned site. "It has more flexibility" or "It looks better" or the oft-uttered, "It's not cookie-cutter like the manufacturer's site" are all justification statements I've heard. And, let me say for the record: sometimes the points are accurate. However (and this is a BIG however), if none of those things further engage consumers when they visit your primary website, they don't matter!
I remember speaking with a former coworker after he made a decision to leave for the greener grass at a competing dealership. The exchange went something like this: "Dude, I should've done this years ago – the pay plan is great, they don't play any games, and they have the biggest inventory ever! You have to come over here!" Three months passed and I saw him sitting with my manager asking for his old job back. "Things weren't that great after all," he said. "Then why did you tell me how terrific things were on the phone?" I asked. "Well, because at the time it seemed like the right decision." Ri-i-i-ght. In reality, he was talking up his new gig because he had a need to validate (for himself!) his decision to leave in the first place. Look out for rabbit punches! These are the facts:
If you have two websites, you're paying for two websites. Unless you have an unlimited budget, that expenditure could perhaps be better aligned to drive more digital traffic to a single site.
If you're driving people to multiple websites (and you are if your OEM sends them to your secondary site), it can be confusing to consumers.
And that's the bell for Round 4…
Round 4: View the digital experience through the eyes of your consumers
Let's say your digital marketing worked as planned – it drove a consumer to your primary website through one of your SEM campaigns. The customer spent a couple of minutes on your site, you tagged her with a cookie and then proceeded to follow her with your dynamic retargeting program.
A week later, she visits the OEM site, and because she had no real loyalty to you or your dealership at this point (even if she's purchased from you in the past!), she clicks on the Find a Dealer link and inserts her ZIP code. If you're lucky, she recognizes your dealership name, and clicks on your store. She's immediately directed to… that's right— your secondary site, which looks markedly different from your primary site (and if it doesn't, why exactly do you have two sites again?). "Is this the same dealership I visited the other day?" she wonders. "This doesn't look familiar at all."
Ask yourself— why do OEMs like to see their national ad campaigns downfed to dealer websites? First, so they can be sure their dealers can piggyback off the national marketing message (and ad spend). Secondly, so they can be sure dealers are delivering a consistent message with the OEM. Thirdly, so there's a similar look and feel to the Tier 1 and Tier 3 sites that helps reassure consumers that they're in the right place.
A high percentage of customers are driven to dealer sites from OEM marketing campaigns – you ought to see our network traffic spike when a manufacturer runs a TV spot during the Super Bowl or the Emmys. If shoppers receive a different marketing message on the Tier 1 site than the one that drove them there in the first place, they're less likely to engage. "Is this place even offering the lease special I saw on TV?"
"Cut me, Mick!" We finally made it to Round 5…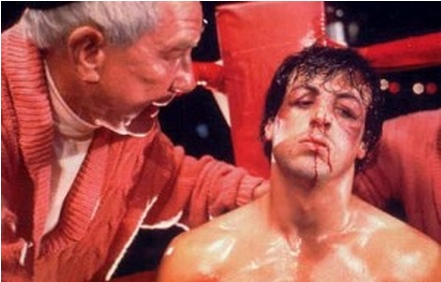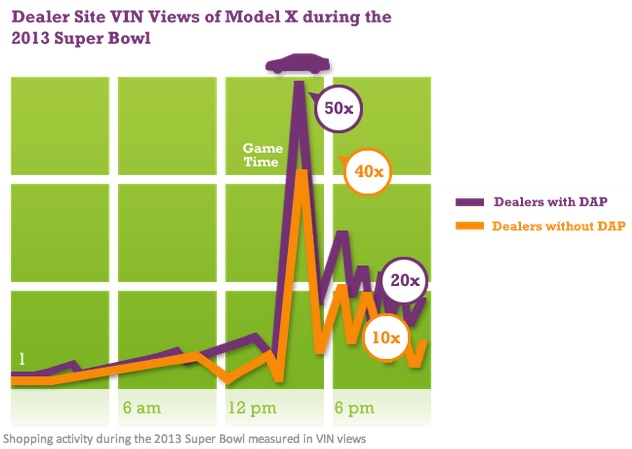 Round 5: Don't ignore the impact of multiple sites on your operational resources and SEO
According to ephost.com, you should think of two websites as though they were brick-and-mortar stores: do you have the time, staff and money to manage both at once?
As for the impact on your SEO, there are pros and cons for both single and multiple site strategies. Searchenginewatch.com says one of the consistent driving factors to engagement is the user experience. If you're able to better customize it by offering deep links and personalized pages on a single domain, your visitors will generally be better served.
Also, search engines rank based on relevance and authority, the latter of which is almost always best served with a single site. In the end, if you simply wish to occupy as many SEO and SEM slots in a search engine results page as you can, you'll be spending a lot of time, money and effort (T.M.E.) directing, measuring and managing traffic with multiple sites. For most of us, at some point, we may wish to focus on a single site and spend the residual T.M.E. on selling cars!
So, before you throw in the towel on your OEM-aligned website, think about cracking open some smelling salts. You may find that a single site will allow you to go the distance the next time your consumers put on the gloves and shop for dealers online.
Author: