The root of successful online marketing in the future is your customer's opinion and experience. Get serious about social media by encouraging your customers to talk about your business, and how great the service and sales processes are. Learn from innovative veteran, Brice Englert, three simple strategies to build into your service department to increase review volume, review quantity, followers, fans, and social media traffic. Understand the science of consumer engagement and how it relates to building a lasting online brand and local destination for tomorrow's car buyers. We've all heard ZMOT (Zero Moment of Truth), now come learn how to generate lasting impressions. Brice Englert is sharing his expertise with you.
What will you learn and what action items will you take back to the dealership?
1. Learn how important consumer experience is in the future of online marketing.
2. Understand three simple strategies to deploy in your service department today to greatly enhance your social media and online reputation efforts.
3. See examples of how to apply affordable solutions in the social media jungle.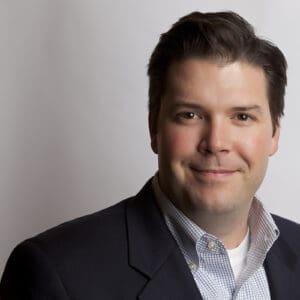 Brice Englert, general product manager for Dominion Dealer Solutions, leads the Interactive Media products and dealer marketing services teams for Dominion Dealer Solutions. Englert is passionate about all things digital and is a well known subject matter expert in consumer engagement, reputation management, and e-mail marketing.  Prior to his operational tenure, he was integral in Dominion Enterprise's mergers and acquisitions activity including the purchases of four of the 10 existing DDS businesses. Englert holds an MBA in Finance from the University of Texas at Austin and a Bachelor's Degree in Electrical Engineering from Vanderbilt University. Prior to graduate school, he proudly served as a captain in the USAF and led a program developing software tools to support joint war-gaming.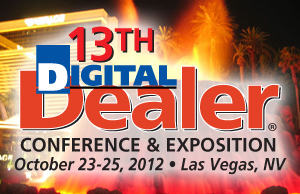 A 13th Digital Dealer® Conference & Exposition Featured Speaker: Brice Englert presents:  Social Scheduling – Maximize your Social Media with Service Customers —
Increase your dealership's social media and online reputation through great user experience. From the appointment setting process to CSI follow-up, use satisfied customers and technology to drive more sales and higher loyalty.
We're building out the agenda, selecting speakers and topics for more than 100 sessions that are laser-focused on all things digital.
The Digital Dealer Conference & Exposition is the premier educational conference and expo dedicated to Internet and technology solutions for automotive professionals. Digital Dealer events deliver the largest array of speakers, peer to peer opportunities, and exhibit hall offerings – all carefully designed to impart cutting edge business strategies. With an audience of the industry's most progressive dealers and managers and the most innovative conference format, Digital Dealer provides the ultimate learning and networking environment.  For more information, visit:  www.DigitalDealerConference.com
Author: