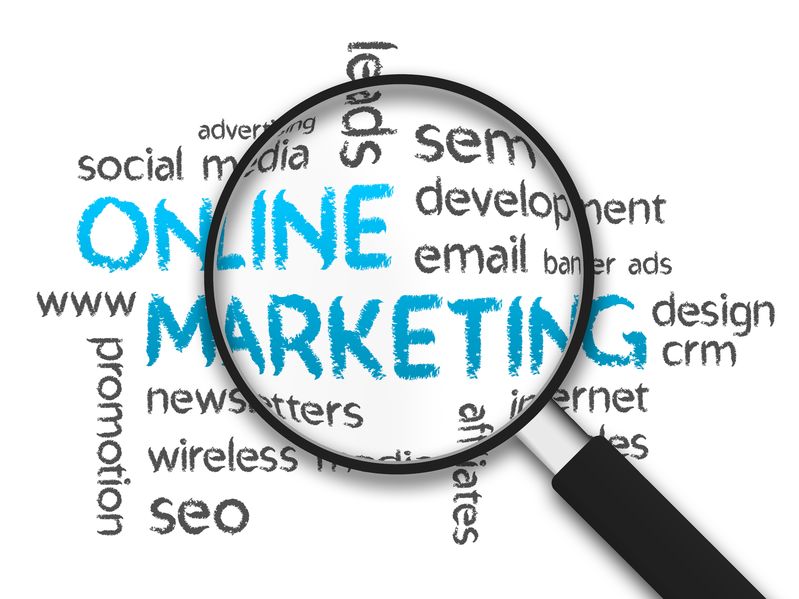 It's never been easier to "get into the game" of marketing your dealership online. But if everyone's doing it, why aren't you seeing a significant increase in phone calls and sales activity?
That's because not all dealerships are doing it correctly. This month, I'll review some common online marketing mistakes that may be diluting your results. We can work together to answer a few questions, diagnose these afflictions, and then apply the proper prescriptions to rehabilitate your marketing efforts and sell more.
Sensory Overload
Problem: You think your website is cool and exciting, but you're not converting online visits into test drives, service appointment, or sales.
Ask yourself: Does your website look and feel like the midway at a fair? People are screaming at you from all angles, popping out to ask you to chat or fill out a survey, and you can't easily find the ride you're looking for. Your website may be a confused mess that's turning off visitors from the get-go.
Diagnosis: You're ignoring website fundamentals. Websites are not TV commercials or print ads. They don't need to grab someone's attention but should reflect your brand and provide easy navigability to exactly what the shopper has come to find.
Prescription: Customize your site experience to local buyers. If they click on a text or banner ad highlighting one of your models, take them to a specific page for that model. Create landing pages that convert searches into test drives, phone calls and sales. Don't just send your visitors to your home page and hope that they find what they're looking for.
If visitors do start at your home page through an organic search or keying in your Web address directly, provide simple prompts that will guide them toward specific models and services.
You're Not Showing Up
Problem: Prospects can't find you online when searching for specific makes, models and services in your market.
Ask yourself: What's my local market share of voice (also known as impression share) for the keyword categories that make me money? If you're a Chevy dealer, Google "Chevy Malibu." What comes up? If you focus on fixed operations, who comes up when you Google "new tires" and "oil change"?
Ideally, you should be dominating the first 3 paid and organic search results. Instead, you're likely giving away your online visibility to local competitors, cars.com, Edumunds.com, autotrader.com, etc.
Diagnosis: You're not focusing enough. Your online marketing efforts are too scattered and underfunded to be effective. The pressure to market every brand, make, model and service means you're offering nothing special and diluting your visibility by trying to attack every opportunity.
Prescription: Focus on your top revenue generators and available inventory. You want your dealership to show up in the top positions in at least seven out of ten searches in your target market for your top three to four models. That's a 70% impression share, or "share of voice." You want to dominate the conversation by bidding on specific local search terms that position you as the market leader for those models.
Bottom line: Your campaign should be right-sized for your marketing investment. Resist the urge to over-stuff your campaign if your marketing funds aren't big enough to attack each opportunity to be dominate in your market.
Terminal Blandness
Problem: Your website has a professional look but is not attracting the customers you want. Perhaps you used a template to create it, or you instructed your Web designer to emulate another dealer's website.
Ask yourself: What makes my website unique? Is it engaging? Or does it look like it can be any dealer's website from Anywhere, USA.
Diagnosis: Your vanilla website doesn't properly convey your location and connection to the local community.
Prescription: Promote your localness. Include your phone number and address on every page. Make sure you have maps and driving directions. Include logos and links to local organization you belong to (Chamber, Better Business Bureau, school booster clubs, charities, etc.). Include the local awards you've won, and promote upcoming events you're supporting.
SEO-itis
Problem: You've allocated a large portion of your budget to an on-going search engine optimization (SEO) campaign. So, you're ready to sit back and just watch the traffic stream in, right? After an initial bump, your traffic seems to be leveling off or even declining.
Ask yourself: Did you put all your eggs in the SEO basket? What else can you do to drive traffic to your site?
Diagnosis: You've fallen for the misperception that SEO is the end-all, be-all of online marketing.
Prescription: Set aside money in your budget for text (search) ads, targeted display ads, mobile marketing, email campaigns and other strategies. SEO is just one part of the critical online marketing mix. A Google study (2012) found that turning off search ads resulted in an 89% drop in qualified website clicks. Resist the urge to be a one trick pony with SEO alone.
Memory Loss
Problem: You've launched or relaunched your website. You generate significant initial traffic but not a lot of return traffic.
Ask yourself: Have I examined my analytics? What search terms are working or aren't working? Have I given people a good reason to come back to my website?
Diagnosis: Your set-it-and-forget approach has led to memory loss. Your search terms and Web content are not refined and up to date.
Prescription: By all means, revisit your search terms and your website. Use real-time analytics to constantly refine your search terms. The beauty of the Web analytics is that it provides immediate and quantifiable feedback.
Does your website look the same as the day you launched it? Update your website to reflect new promotions, incentives, rebates, testimonials, accolades, etc. While you don't need to update content every week, you don't want your site to appear stale and abandoned.
Create reminders on your calendar to regularly add new content. You can also tie in your website to your social media channels or a blog posts. Since search engines notice when new content is posted on a website, you're also helping to boost SEO in a small way.
Tim McLain is the senior marketing manager for Netsertive (netsertive.com), a fast-growing digital advertising company that drives local sales opportunities to dealers through the power of patent-pending software technology. You can reach Tim at: tmclain@dealer-communications.com
Author: