New-vehicle redesigns and strategic lease and APR incentives are shifting consumers away from certified pre-owned (CPO) units. These market dynamics are making it more difficult for dealers to increase their CPO sales.  Juan Flores, director of vehicle valuation for Kelley Blue Book, will share with you timely CPO valuation and sales information, and discuss the impact from the new-car market.  Juan will reveal how potential customers are influenced by new cars with competitive pricing, appealing redesigns and high inventory levels (compared to certified pre-owned vehicles). You will learn valuable information about the new-car market, health of used-car values and their impact on CPO sales strategies. In addition, Flores will share recent website traffic trends to highlight shifting shopper demand within the used- and new-car markets. Juan Flores will be sharing his expertise with you.
What will you learn and what action items will you take back to the dealership?
1. Learn about the current certified pre-owned marketplace.
2. Learn about certified pre-owned volume trends.
3. Learn how the new-car market directly impacts certified pre-owned vehicles.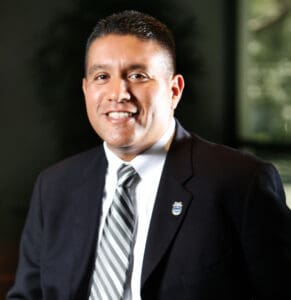 Juan Flores is the director of vehicle valuation for Kelley Blue Book. His primary responsibilities include managing the team responsible for the production of Kelley Blue Book's new and used car values within the company's publications and on kbb.com each week. Flores ensures Kelley Blue Book's values are as market reflective as possible by using historical data and statistical forecasting models utilizing data from multiple external and internal sources. With this information, Flores generates tracking reports, reviews trends and determines the correlation analysis against economic indices. He also provides critical support to the residual valuation team. Furthermore, Flores maintains communication with a network of dealers and OEMs for further validation.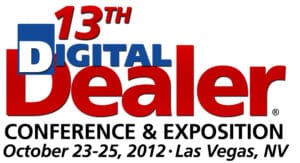 A 13th Digital Dealer® Conference & Exposition Featured Speaker: Juan Flores presents:  Certified Pre-owned Market Update, Plus Volume Trends: Is CPO here to stay? How the new-car market is impacting certified pre-owned sales.
We're building out the agenda, selecting speakers and topics for more than 100 sessions that are laser-focused on all things digital.
The Digital Dealer Conference & Exposition is the premier educational conference and expo dedicated to Internet and technology solutions for automotive professionals. Digital Dealer events deliver the largest array of speakers, peer to peer opportunities, and exhibit hall offerings – all carefully designed to impart cutting edge business strategies. With an audience of the industry's most progressive dealers and managers and the most innovative conference format, Digital Dealer provides the ultimate learning and networking environment.  For more information, visit:  www.DigitalDealerConference.com
Author: