Shaun Kniffin, director of Internet sales and e-business development for Germain Motor Co., is sharing his expertise with automotive dealers and managers on the need for e-business development managers.
Since 2005, the Germain Motor Co. team has increased Internet business to over 40% of all sales through managing all aspects of the dealer CRM, social media, telephony and e-business strategy. Shaun is sharing his expertise on strategy, structure, and processes to grow Internet business.

What will you learn and what action items will you take back to the dealership?
1. Learn how to determine whether  your group or store needs such a position as e-Business Development Manager.   Hear Germain Motor Company's story about where they were six years ago, where they are today and their plans for the near future.
2. Learn whether it would benefit your organization or yourself to connect with other successful Internet directors in order to drive results quickly. Have you aligned yourself with the correct strategic partners?
3. Learn whether you need reinforcement to know that you are efficiently working in this position. Do you need a benchmark from the industry to help determine your direction or confirm your e-business strategy, structure and process?
Shaun Kniffin, director of Internet sales and e-business development. Kniffin came to the Germain organization in 2005. Since then, the Germain Motor Co. has been recognized as  a leader in Internet sales.  Kniffin has been published in Dealer magazine and a number of other publications and webinars. He has been a speaker at the Digital Dealer Conference & Exposition, serves on the Dominion Dealer Council and is a member of the NCM Internet 20 Group.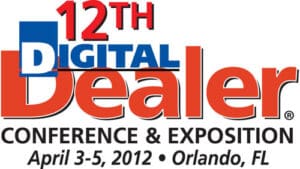 A 12th Digital Dealer® Conference & Exposition Featured Speaker: Shaun Kniffin presents:  Does your Dealership Really Need an e-Business Development Manager?
We're building out the agenda, selecting speakers and topics for more than 90 sessions that are laser-focused on all things digital.
www.DigitalDealerConference.com
Author: