Search engine and social site representatives, and search marketing experts are all saying content is king. According to all, the key to Internet marketing is the production of quality content! And with Google's constant algorithm changes and the big Panda push, it is more important than ever to understand the successful techniques of content marketing and blogging. But, as with all digital marketing techniques, the secrets to your success are in the details. It isn't good enough to just produce content. The content needs to be engaging, and topical, and you need to understand how to broadcast it far and wide to maximize your results without being seen as a spammer. You will learn methods to aid in the creative process for developing topical content, SEO production techniques, proven distribution channels, and how to determine the campaign's success. Aloysius (Al) Carl is sharing his expertise with you.
What will you learn and what action items will you take back to the dealership?
1. Learn techniques for developing topical subjects.
2. Learn about easy-to-do content generation practices.
3. Learn about methods to share and broadcast content across the web.
4. Learn about tools that make WordPress blogs more powerful.
5. Learn methods for measuring the benefits of content marketing campaigns.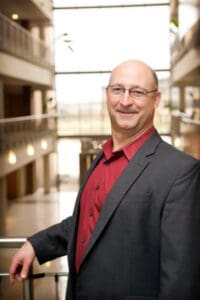 Aloysius (Al) Carl is the digital market manager for Naked Lime Marketing. Carl is a 17-year veteran in B2B and B2C digital marketing with a proven track record of helping businesses implement successful digital marketing strategies. He is instrumental in guiding strategy and product planning to help dealers gain the most from Search Engine Marketing (SEM), Search Engine Optimization (SEO), Pay-Per-Click (PPC), reputation management and social marketing. As an established digital marketing specialist, Carl delivers on-point digital solutions, strategy and planning, and assists dealers in implementing Internet strategies that deliver results.
A 13th Digital Dealer® Conference & Exposition Featured Speaker: Aloysius (Al) Carl  presents:  Rankings and Traffic through Content: Content marketing and blogging.
We're building out the agenda, selecting speakers and topics for more than 100 sessions that are laser-focused on all things digital.
The Digital Dealer Conference & Exposition is the premier educational conference and expo dedicated to Internet and technology solutions for automotive professionals. Digital Dealer events deliver the largest array of speakers, peer to peer opportunities, and exhibit hall offerings – all carefully designed to impart cutting edge business strategies. With an audience of the industry's most progressive dealers and managers and the most innovative conference format, Digital Dealer provides the ultimate learning and networking environment.  For more information, visit:  www.DigitalDealerConference.com
Author: