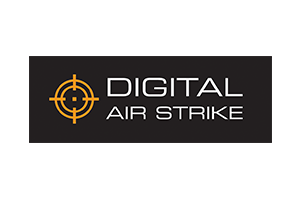 Sunnyvale, CA – Digital Air Strike, one of the nation's leading automotive social media, online reputation and lead response company, announced that it has been recognized as a leading technology user of Microsoft Corp.'s Windows Azure platform. The company has been chosen as a case study in conjunction with Microsoft's announcement of Windows Azure Infrastructure Services. The case study showcases how Digital Air Strike successfully processes large volumes of data through the Windows Azure platform. You can view the case study here: http://www.windowsazure.com/en-us/home/casestudies/.
Digital Air Strike is taking full advantage of Windows Azure scalability to handle a growing volume of customers and data. Increasingly, major manufacturers have been asking for new programs to react faster to social media and manage their online reputations more effectively. By using the cloud-based platform, Digital Air Strike can ensure that customers have fast access to information whenever they need it.
"Our Windows Azure Infrastructure Services announcement is a significant step in Microsoft's cloud computing strategy, which has been influenced directly by our discussions with customers and partners around the world, including Digital Air Strike," said Bill Hilf, General Manager, Windows Azure Product Management. "Digital Air Strike is one of the best examples of utilizing both Windows Azure's Infrastructure Services and Platform Services. The company's technology provides instant feedback for car purchases and service transactions for automotive giants such as General Motors, enabling them to monitor the health of their customer relationships in near real time and gain valuable business insights."
To provide real-time information, the company needed technology capable of handling the flow of huge volumes of data. An application managed by individual dealerships or served from a data center was not a viable option. "We are pleased to have been selected by Microsoft for the case study," said Tom Mohr, President and CEO of Digital Air Strike. "Windows Azure has given us the level of performance we need to support our growing customer base."
"With Windows Azure, we can test our solution with 10 customers on Friday, and then come in Monday morning and bring 900 users online. That's just not something you can do easily with an on-premises system," added Jagdish Rajan, Senior Vice President of Technology.
Digital Air Strike provides social media and digital marketing tools for more than 2,200 customers in the automotive industry, including working with 6 of the top 10 manufacturers and 16 of the largest 20 groups nationwide.
About Digital Air Strike
Digital Air Strike provides the industry's most complete automotive social media and digital marketing solution. The company developed a turnkey program that includes fully managing social media sites, online reputation, and digital lead responses for dealerships nationwide. The company offers multiple tiers of service, ranging from targeted social media and review site management to comprehensive multi-vehicle quoting with behavioral targeting capabilities. Digital Air Strike's expertise spans all manufacturer brands and has a proven track record of helping automotive dealers, dealership groups, and manufacturers engage with more consumers while delivering increased website traffic. Additional information is available at www.digitalairstrike.com and www.facebook.com/digitalairstrike.
Author: