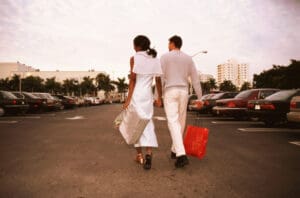 NEW YORK — The Deloitte Consumer Spending Index (Index) plunged in September to its lowest level since May 2009, primarily due to a significant fall in home prices and deterioration in real wages.  The Index tracks consumer cash flow as an indicator of future consumer spending.
"Low mortgage rates are doing little to spur home sales as banks limit lending and foreclosures continue to increase," explains Carl Steidtmann, Deloitte's chief economist and author of the monthly Index.  "While energy prices have begun to ebb, their decline will do little to increase real wages and income growth and offset the other components of the Index.  The housing market also remains at risk of further decline, and both the tax rate and unemployment are stagnant."
The Index, which comprises four components — tax burden, initial unemployment claims, real wages, and real home prices — fell to 2.39 from 2.51 the previous month.
"Consumers may start to re-evaluate what's in their shopping baskets and put non-essentials back on the shelf until they feel more confident about the economy's prospects," said Alison Paul, vice chairman and U.S. retail & distribution sector leader, Deloitte LLP.  "It's critical retailers understand consumers' purchasing behaviors and attitudes and are prepared to make quick decisions about which items to mark down and where to hold the line this holiday season. Also, by capturing non-transactional data such as interactions with customers, call center logs, click streams and social media connections, retailers can better understand what drives customer engagement and buying decisions."
Highlights of the Index include:
Tax Burden: The tax burden remains flat at 10.82 percent of personal income.  After nearly two years of improvement, the tax burden is leveling out — typically a sign of a stalling economy.
Initial Unemployment Claims: Initial unemployment claims also remained relatively unchanged, at 411,000.  Claims have hovered around the 400,000 mark for the past five months, showing little sign of direction.
Real Wages: Real wages fell 2.3 percent from a year ago contracting sharply due in large part to a jump in energy prices.
Real Home Prices: Prices fell sharply in the most recent month and are down 11 percent from a year ago.  The housing market appears to be contracting again despite record low mortgage rates and the Federal Reserve's efforts to push them even lower.
For more information about Deloitte's retail sector, please visit www.deloitte.com/us/retail-distribution
As used in this document, "Deloitte" means Deloitte LLP and its subsidiaries. Please see www.deloitte.com/us/about for a detailed description of the legal structure of Deloitte LLP and its subsidiaries.  Certain services may not be available to attest clients under the rules and regulations of public accounting.
Author: