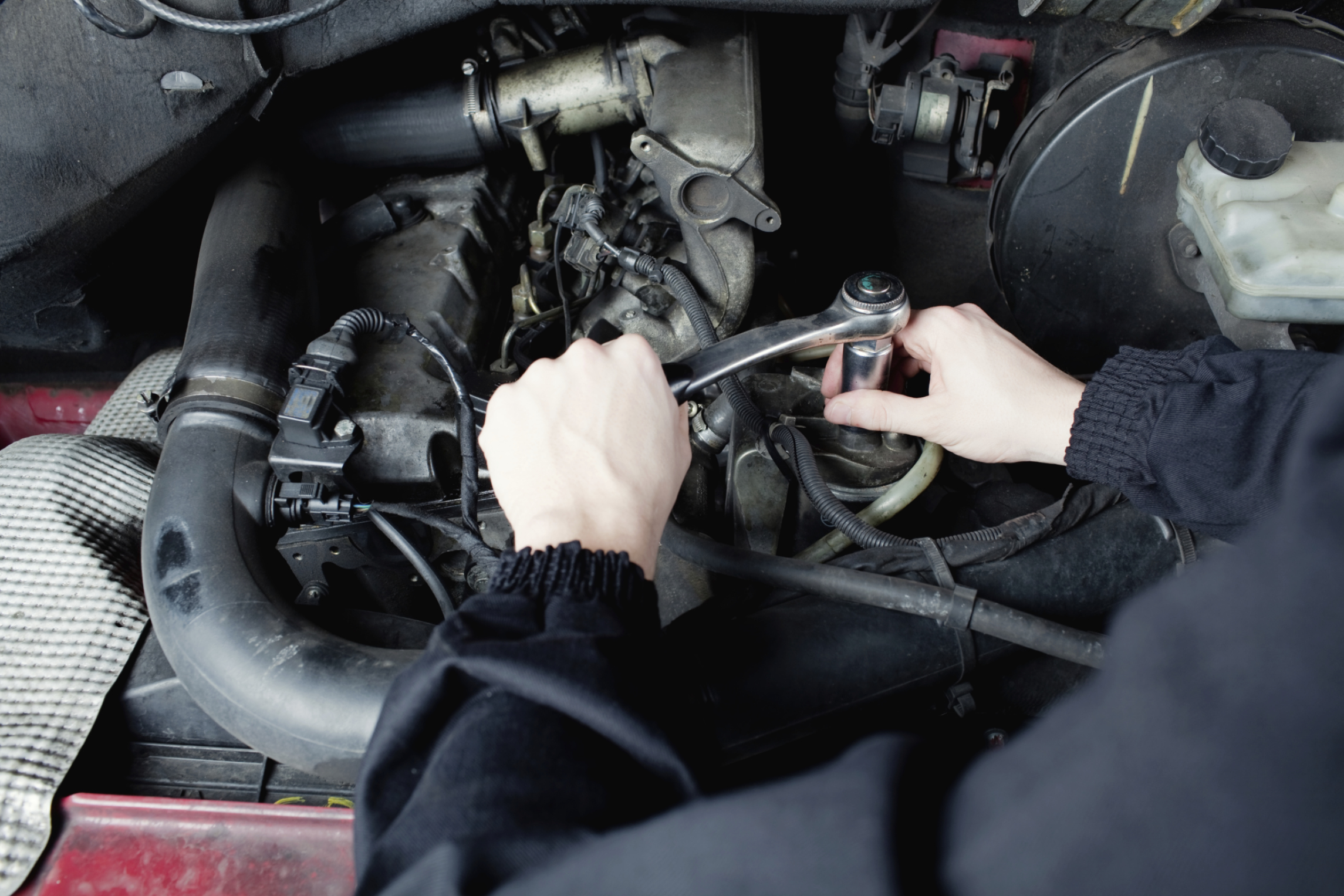 Vehicle manufacturers are constantly bragging about their low cost of ownership. The marketing mantra stops just short of saying "all you have to do is put gas in it and go!" The prevailing wisdom of the manufacturers' marketing departments appears to be "whoever has the lowest cost of ownership wins."
Ron McElroy of Fluid Rx Diagnostics recently observed, "Preventive maintenance prolongs the service life of a vehicle. Therefore, 'no maintenance' practices are more likely market-driven than engineering-driven."
Hmm, interesting theory—is it possible that vehicle manufacturers let marketing (advertising, promotion, and salesmanship) trump engineering (mechanical systems, electrical systems, and technology)?
To answer this question, I went to an expert, to one of my trusted advisors on what happens inside the walls of one of the world's leading vehicle manufacturers. The following paragraphs are direct quotes from my conversation with my insider…and they are very enlightening:
I worked for a leading car maker for twenty-five years, the last ten years as a service engineer.
The marketing department was actively promoting the oil change reminder system for a multitude of reasons, including "going green" by reducing oil usage, but the main marketing tool was promoting "lower cost of ownership."
At multiple engineering meetings, the discussion would turn to the on-board oil change reminder system and some of the product issues relating to the extended oil changes that were emerging in the field.
The service engineers as a group knew that the extended oil change intervals would have negative consequences on the product lines. And our fears proved true. Our vehicles started experiencing timing chain, camshaft, and lifter issues, on top of ongoing oil consumption issues.
So when the marketing department sets the standard for maintenance intervals, customer satisfaction is negatively affected, warranty expense is negatively affected, customer retention is negatively affected, and the dealership's revenue is negatively affected. Customers with major engine repairs are not happy customers, even if the repair is covered by the manufacturer's powertrain warranty, thus customer retention numbers will decline.
While attending one of the meetings, a top executive told the engineers, "You will abide by the oil change guidelines regardless of your personal opinion. Drink the Kool-Aid or you will no longer be working for us."
Ironically, I no longer work for them and everything we were warring with senior management about has come true.
Wow. That's straight talk from a man who has lived and breathed the automotive industry all of his adult life. Prior to working for OEM, my insider was a certified technician in a large dealership. Currently, he is a fixed operations profitability and customer retention consultant for dealerships in Texas.
Okay, now what? As a dealer, manager, service advisor, or technician, you are actually representing two organizations: your make brand(s) and your local dealership. Personally, I'm going to come down on the side of the local dealership every time and I imagine you do, too. After all, the title of this publication is Dealer magazine, not Manufacturer Magazine.
That said, I believe there is a way to increase customer retention and dealership profitability without throwing the OEMs under the bus. I believe there is a way for manufacturers to promote brand loyalty without causing dealerships to lose a vital revenue stream called preventive maintenance. It revolves around two words: Required and Recommended.
Required – The minimum service the vehicle must have performed to keep the manufacturer's warranty valid.
Recommended – Dealer-suggested maintenance based on a professional technician's observations after personally inspecting a vehicle and looking at its service history. Local climate and driving conditions are always part of these recommendations, along with common sense.
For example, most manufacturers don't require fuel injector, intake valve, and throttle plate cleaning, but most dealerships recommend it because it increases fuel efficiency and driving pleasure. A clean fuel system is an efficient fuel system. In other words, it's the right thing to do.
Most manufacturers don't require vehicle owners to kill the mold and fungus that builds up on the AC evaporator core, but most dealers recommend it because a clean, fresh, allergen-free ventilation system increases customer satisfaction and dealership profitability. The passenger cabin gets cooler quicker and the musty smell goes away. It's the right thing to do.
How about having your advisors use a work track like this: "Mrs. Customer, your owner's manual outlines the bare minimum that the manufacturer requires to keep your warranty valid. Here at Friendly Motorcars we've never been interested in doing the bare minimum, but we are all about providing you maximum service to give you maximum driving pleasure. You've made a significant capital investment in your vehicle, and our passion is to give you our very best…because you deserve it! With that in mind, our factory-certified technician recommends…"
Let's back up a minute. My service engineering insider also made some keen observations about manufacturer-recommended services:
Vehicle manufacturers often issue Technical Service Bulletins when problems arise. For example, one OEM recently published a bulletin about "Various Driveability Symptoms Due to Clogged Injectors." Their solution to this problem was to clean the injectors…what a novel idea!
Earlier this year a TSB was issued by a domestic manufacturer about "Air Conditioning Odors." The bulletin went on to explain the foul smell was caused by a microbial growth build-up on the evaporator core. Their solution was to clean and coat the evaporator core, thus eliminating the odor at its source…what brilliant solution!
My point is this: vehicle manufacturers will finally recommend a service when the condition elevates to a level of customer dissatisfaction. Why wait until the customer is dissatisfied and angry over a driveability concern or a foul odor emanating from their AC system?
Proactively performing a maintenance service on these systems will keep the customer happy with the servicing dealer and loyal to the vehicle brand.
Well said! Maintaining the customer's car in such a way that it remains trouble-free and fun to drive is an honorable mission. And it fosters brand loyalty, which is so vitally important to vehicle manufacturers.
Listen folks, I'm not anti-manufacturer, I'm just very pro-dealer. I've been in this industry a long time and have many case studies proving that offering dealer-recommended services increases customer retention, customer satisfaction, and dealership profitability. And that makes the dealer and the manufacturer very happy. It works.
Author: