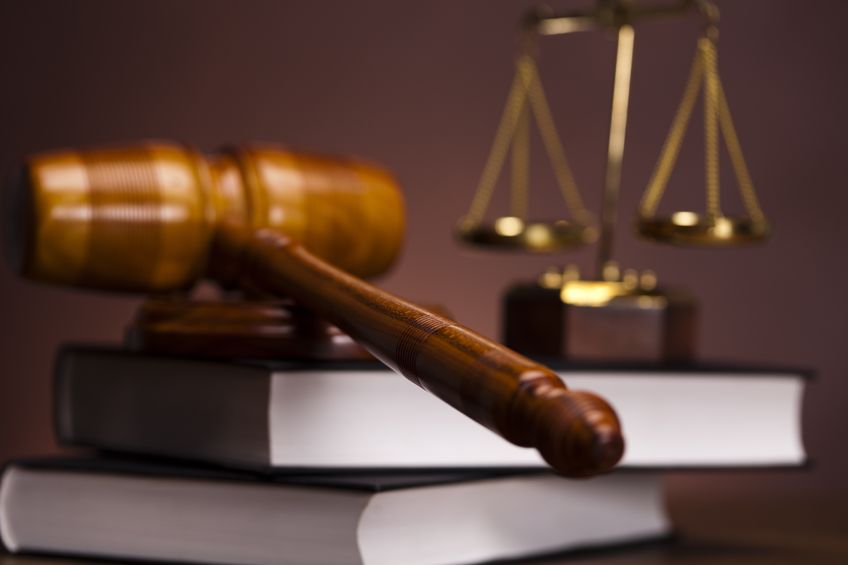 Auto dealerships are natural targets for illegal workers. They employ a large number of people at each dealership. Many dealerships experience high employee turnover. High turnover makes it difficult for management to detect when illegal workers are employed. The employees at dealerships often come through internal referral sources and are not hired by a centralized independent hiring process. This means that the individual managers who hire employees might hire persons that are not legal to work in the United States. All of this means that auto dealerships could be incurring unwanted liability.
Penalties Include Fines and Criminal Charges
The penalties can be severe for hiring persons not authorized to work in the United States. Persons and companies who hire illegal workers face an onslaught of potential claims against them. For first offenders, there is a $250-$2,000 fine per illegal employee. For a second offense, the fine is $2,000-$5,000 per illegal employee. For employers who have been convicted of hiring illegal immigrants more than twice, the fine can range from $3,000-$10,000 per employee. If the employer demonstrates a pervasive pattern of knowingly employing illegal immigrants, he or she could face additional fines, and up to six months in jail. This does not include "harboring" illegal immigrants, or knowingly employing ten or more illegal immigrants in one year. Harboring an illegal immigrant can lead to ten years of prison time.
Under the Racketeer Influenced and Corrupt Organizations Act (RICO), employers hiring illegal immigrants have been sued, resulting in large settlements. The lawfully documented workers of the Zirkle Fruit Company recently settled a class action lawsuit brought under RICO for $1.3 million. The suit alleged that their employer knowingly hired undocumented workers, driving down their wages.
In April 2009, then-Secretary of Homeland Security Janet Napolitano announced that the Immigration and Customs Enforcement agency (ICE) would reduce the need for large-scale immigration enforcement actions where employees were arrested. The focus instead turned to finding evidence to criminally charge employers. DHS and ICE have targeted retail businesses such as Wal-Mart; restaurants such as Pei Wei, Chipotle, Krispy Kreme, McDonalds, Sizzler and other; construction companies such as Sun Drywall & Stucco; car washes such as Danny's Family Carwash; and food producers such as Tyson Foods. Rather than focus on arresting and removing the unauthorized workers, DHS and ICE are concentrated on criminally charging the businesses, managers, and owners of the company. Fines are not often publicly reported but Wal-Mart paid the federal government $11 million in fines (even though there was no admitted wrongdoing). The investigation into Chipotle lasted more than 2 years and Chipotle incurred more than $1 million of legal fees associated with the investigation before any charges had ever been filed.
Regulatory Compliance
All employers are required to have employees complete the I-9 forms. The Employment Eligibility Verification Form I-9 is a U.S. Citizenship and Immigration Services form. It is required to be used by an employer to verify an employee's identity and to establish that the worker is eligible to accept employment in the United States. There are detailed rules that employers must follow with respect to completion and retention of these forms and the underlying documents. Since this has been the law since 1986, almost all employers comply with this part of the law.
E-Verify is an Internet-based, free program run by the United States government that compares information from employee's Form I-9 to data from U.S. government records. If there is a mismatch, E-Verify alerts the employer and the employee is allowed to work while he or she resolves the problem; they must contact the appropriate agency to resolve the mismatch within eight federal government workdays from the referral date. The program is operated by the department of Homeland Security (DHS) in partnership with the Social Security Administration.
There are several state laws regarding the requirement and prohibition of E-Verify for employers. According to a 2012 survey by the Center for Immigration Studies, 16 states require use of E-Verify in some form. The survey found that six states have laws requiring all or nearly all businesses to use E-Verify to determine employment eligibility: Arizona, Mississippi, South Carolina, Alabama, Georgia, and North Carolina. Five states require use of E-Verify by public employers and all or most public contractors: Indiana, Nebraska, Oklahoma, Virginia, and Missouri. Three states require only public contractors to use E-Verify: Louisiana, Minnesota, and Pennsylvania. Idaho only requires public employers to use E-Verify, while Florida only requires it for agencies under direction of the governor. Tennessee, Colorado, and Utah encourage use of E-Verify, but allow for alternative means of employment verification. An E-Verify-only mandate in Utah is contingent on the state's effort to create a state-level guest worker program. The survey also found that some states have moved in the opposite direction, limiting or discouraging use of E-Verify: California, Rhode Island, and Illinois.
Employees Slip Through Cracks
Unauthorized workers are skilled at slipping through the cracks. The easiest way is for these persons to obtain false identifications. E-Verify should catch most of these attempts. Clever workers are motivated to find other ways to circumvent E-Verify. Some workers find a friend who is authorized to work in the United States and have them apply for a position. However, after the application process is completed, an unauthorized worker shows up to work and assumes the identity of the person who applied for the position. Sometimes managers know they are hiring unauthorized workers and do so to help their illegal friends or family members or sometimes they charge illegal workers a fee for helping them navigate through the hiring process.
Dealerships Need to Be Proactive
Instead of waiting for ICE to knock on your door (or knock down your door), dealerships should protect themselves by implementing policies and procedures to help ensure that the company and its executives will not be held criminally or civilly responsible for any persons who do slip through the cracks. Some of these procedures include: using E-Verify; implementing a carefully-drafted "honesty policy" drafted by legal counsel; ensuring that the persons who applied for the position are the actual persons who are working; implementing a mechanism to report alleged violations; and following through with these policies. Not only will these measures help protect against the penalties of hiring illegal workers, they also help the dealerships manage its business more effectively.
Author: