Heather MacKinnon, vice president of sales at DealerRater, is sharing her expertise with automotive dealers and managers on the do's & don'ts of building and leveraging an online reputation.
Consumers are looking at star ratings and reviews across the web for nearly every product and service out there – and car dealerships are no exception. Regardless of the review site, potential customers can quickly find your reviews across a wide landscape. In fact, one in five consumers change their original dealership choice based on the reviews they read online, and reviews trump both dealer location and past dealer loyalty. With powerful statistics like these and the overall surge of dealer ratings/reviews across the Internet – are you scratching your head on what to do next? You know you need to pay attention to reviews, but what should your dealership be doing to build more reviews? What should your review mix look like and how can you effectively use reviews to sell more cars? Heather will share how to get back to the basics of building real, credible reviews for your dealership and your employees.
What will you learn and what action items will you take back to the dealership?
1. Understand the importance of an online reputation both at the dealership and employee levels and learn the necessary steps to effectively monitor and build online reviews.
2. Gain best practices for building real, credible reviews and recognize potential pitfalls in soliciting and building online reviews.
3. Learn strategies for leveraging your online reviews to sell more cars across the web and in the showroom, as well as on classified ad sites and in social media.
Heather MacKinnon has been the vice president of sales at DealerRater for three and a half years and during that time has worked to bring over 4,200 dealers on to the DealerRater Certification Program. MacKinnon has been offering online automotive solutions to dealers for the past 10 years and has worked in key positions as AutoTrader.com, DataOne Software and Citysearch. She is passionate about bringing long-term solutions to dealers that help grow their businesses.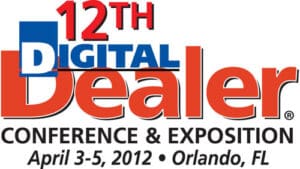 A 12th Digital Dealer® Conference & Exposition Featured Speaker: Heather MacKinnon presents:  The Do's & Don'ts of Building and Leveraging an Online Reputation: Explore the myths vs. the realities involving online reputation management and cover the "do's and don'ts" of building credible, third-party reviews.
We're building out the agenda, selecting speakers and topics for more than 90 sessions that are laser-focused on all things digital.
www.DigitalDealerConference.com
[post_adspot]
Author: