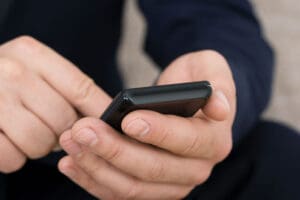 DealerPager Launches New Messaging Platform for Fixed Ops, from Auto Remarketing.
DealerPager.com has a new custom messaging platform available for dealerships, designed to send custom text notifications to vehicle service clients.
With mobile usage in auto sales growing at a rapid rate, texting is becoming a prime way to reach customers — especially those interacting with the service department.
"It's as simple as asking a customer if it's OK to send a text with progress updates or when maintenance is complete. If your service department repairs 100 vehicles a day, that's up to 100 fewer times your service writers have to leave their desks. Searching for a customer can take 3-5 minutes, or more, so we're talking about a significant amount of time," said David Mizer, owner of DealerPager.com.
The company contends the messaging service is a great way to share useful information while customers' vehicles are in the service department for regular maintenance or more in-depth work.
Click here to read the entire article >>
Author: