Google has come out with at least three major categories of algorithm and ranking factor updates over the last 12 months in Panda, Venice, and Penguin. Google's updates have created great opportunities for dealers, since most of the changes are targeted at penalizing redundant content and rewarding highly localized, relevant content for local searchers. Amirrezvani will provide dealers with a list of best practices for optimization that still work in Google's new SEO landscape. Ali Amirrezvani is sharing his expertise with you.
What will you learn and what action items will you take back to the dealership?
1. Learn to Google-ize your mobile site.
2. Gain insight to dramatically increase organic traffic from in-market shoppers.
3. Plan for Google's next update.
4. Discover tools to track and measure results.
5. Learn the future of SEO for car dealers.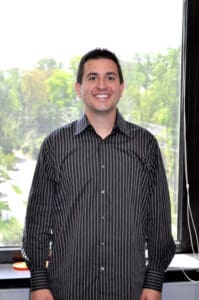 Ali Amirrezvani is the president, CEO, and co-founder of DealerOn, Inc. He has spent the last 10 years helping DealerOn's customers dramatically increase their sales and profitability from their websites and online marketing efforts. Amirrezvani is a noted automotive online marketing guru. He is a featured expert contributor to automotive monthly magazines, and an avid blogger —  evangelizing digital best practices on industry forums.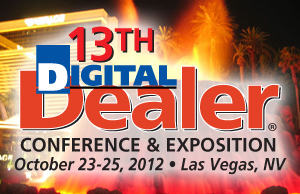 A 13th Digital Dealer® Conference & Exposition Featured Speaker: Ali Amirrezvani presents:  Advanced SEO for Dealers – What Still Works on Google: Google is constantly changing and massaging its algorithm to improve its local results. Ali Amirrezvani will cut through the clutter about what still drives organic rankings and how to leverage that knowledge for your dealership in 2013.
We're building out the agenda, selecting speakers and topics for more than 100 sessions that are laser-focused on all things digital.
The Digital Dealer Conference & Exposition is the premier educational conference and expo dedicated to Internet and technology solutions for automotive professionals. Digital Dealer events deliver the largest array of speakers, peer to peer opportunities, and exhibit hall offerings – all carefully designed to impart cutting edge business strategies. With an audience of the industry's most progressive dealers and managers and the most innovative conference format, Digital Dealer provides the ultimate learning and networking environment.  For more information, visit:  www.DigitalDealerConference.com.
Author: