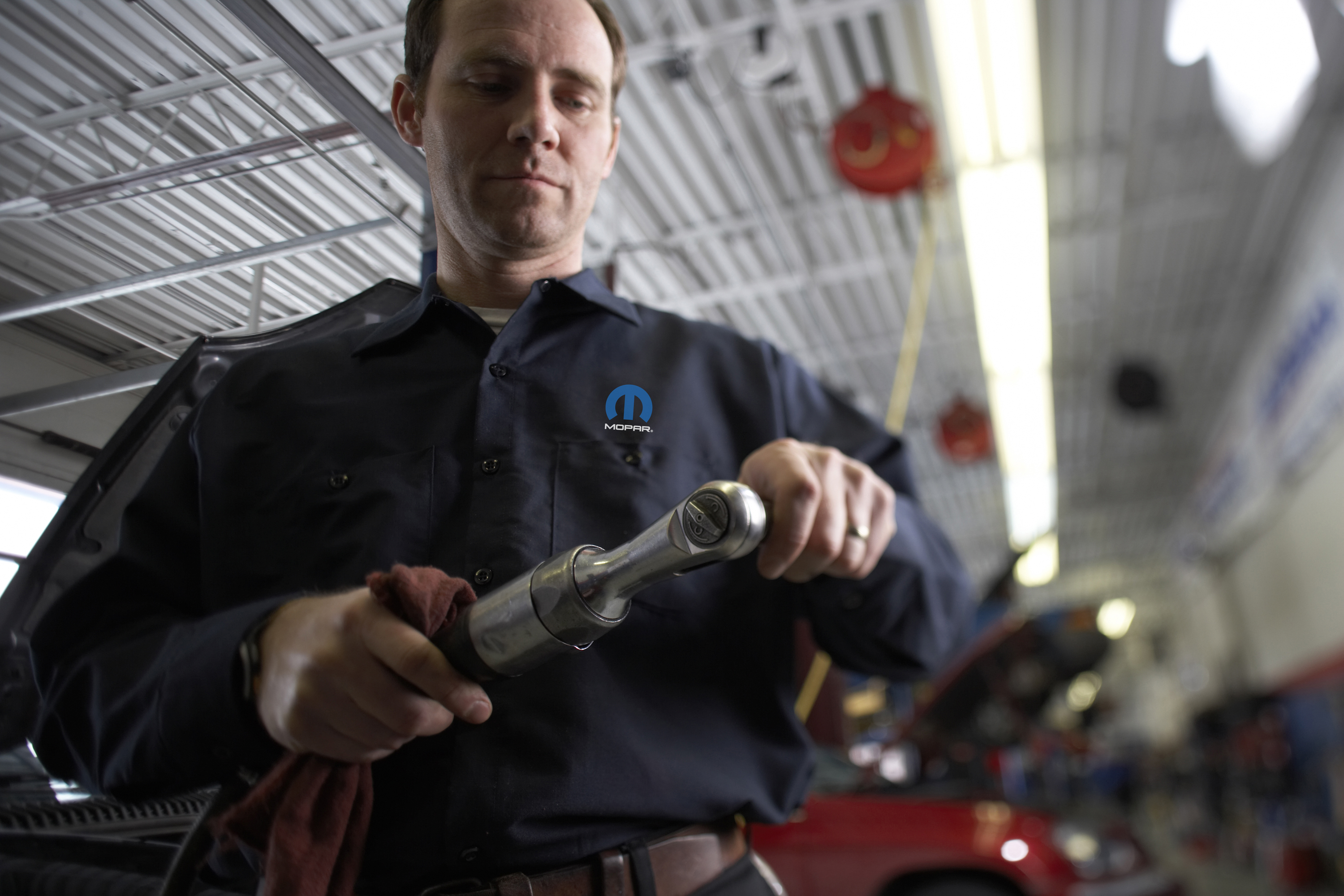 As competition grows and profit margins continue to be squeezed, the service department is challenged with improving dealer profits. Better quality vehicles and longer maintenance intervals means fewer visits to the service lane, and that means every service visit takes on increased importance.
Over the last ten years there has been a major shift in the way consumers shop for vehicles and the way auto retailers advertise and market their services. The Internet is a major part of the information and shopping process; and this applies both to vehicle sales and service. These engaged shoppers require new ways of communicating. "Old School" tactics and techniques are largely not appreciated by these informed and educated consumers.
Today's connected customer uses technology to obtain objective information, sort through their options and make better decisions. Not only about vehicle purchases, but service and repair options too. Growing service business is just as important as boosting sales. In fact, there is a growing trend of placing the service lanes in the front or side of the dealership to convey that service customers are just as important as sales customers.
New technologies present some clear opportunities for auto dealers to enhance the performance of the fixed operations area, especially in the service drive.
Using technology in the service lane builds trust.
Again, with fewer customer visits there are fewer opportunities to boost fixed ops revenue. This means it is imperative for dealerships to engage these customers using methods and media they are comfortable using every day.
Customers increasingly watch videos on iPads and tablet PCs. Showing a short video to the customer that explains what the tech will be doing when replacing tie-rods, bearings or worn disk brake pads, helps them understand the importance of those repairs. Clarifying the repair on an iPad also sends a message to the customer that you want them to be informed about the services you provide. It lends credibility to the entire process and provides validation of any recommendations.
Providing a take away that is easy-to-read and shows all the inspection points and status of these areas in a familiar format like a green, yellow, red chart, makes it clear what items are
okay and which ones may be potential or real issues. Cars and trucks have thousands of parts and components. When the entire process is made simpler for customers to understand, they can better grasp the real situation they are facing. Comprehensive reports also help to reassure customers and build trust that the dealership really cares about being thorough when it comes to their safety. Digital versions can be even more powerful as they can be emailed to the customer to view at their convenience and share with a spouse of other family member, friend or advisor.
Analytics + efficiency = profits
Working with big data can be confusing. It's critical to have a real time system to provide analytics allowing technicians, service advisors, and other managers to see exactly how well the dealership is performing in all key areas of the vehicle inspection process.
Managers should have access to the results and process metrics needed to manage and coach team members in performing an effective inspection process. Technology is great, but if it's not being used to get the most from service managers and techs, then dealers are missing an opportunity to increase profits and improve efficiency.
The shock of repair estimates.
Vehicle repairs and scheduled maintenance can be expensive. Customers always brace themselves for the bad news and the financial hit they will take, so dealers need to make sure the estimate presented is professional, detailed and spells out clearly what the customer is paying for and what they are getting. Again, this conveys a higher level of trust and allows customers to see as much information as they feel is important. Let's face facts, people today are skeptical about almost everything, and in general don't trust businesses or even government officials. So, it's important to use a process that helps instill some trust back into the relationships you want to build with your customers. Invest in a digital system to store these estimates so they can be emailed to the customer. Most paper estimates end up in the trash. A digital estimate can be pulled up when the customer returns for their next service visit, increasing the chance to close the customer on any declined service recommendations.
Is the service lane another showroom?
Customers who service vehicles at the dealership are more likely to purchase their next vehicle at that dealership. But what if there was a way to accelerate that process and identify likely customers who are in a positive equity position to move up now? Dealers can now leverage technology to generate a nightly report of all high value service appointments that are coming into the service drive the next day. The system looks at book values, DMS and/or CRM data and can identify such items as current payoff, equity, book value, as well as a host of other valuable information.
Once reviewing all that information dealers can see real sales leads and then provide point of sales material to help turn the service drive into a non-invasive selling drive. Since the dealer can see current payments, they can work to stay within the payment comfort zone and work to minimize or eliminate a down payment. In speaking with dealers using this type of technology we are seeing them sell up to 6 times as many vehicles out of their service drive compared to dealers without this technology.
Technology will continue to make an impact on how we interact with our customers, but we consistently need to recognize the importance of customer relationships and focus on providing value at every touch point. The sales, service and parts departments are all areas where technology can help grow profitability. Be informed, work smart.
Rich Holland is president and COO of MPi. He has more than 30 years of results-driven, senior leadership experience in the automotive industry. He is a recognized expert in information technologies and automotive dealership operations and a frequent speaker to national automotive audiences. Prior to joining MPi, Holland was the founder, solution architect and president of Arkona, where he was responsible for navigating Arkona from a start-up to being the most successful entry into the Dealer Management System (DMS) space in the last 40 years. You can reach him at: rholland@Dealer-Communications.com.
Author: