North Carolina Dealership Upgrades to Cree TrueWhite Technology for Remarkable Color Quality and Improved Bottom Line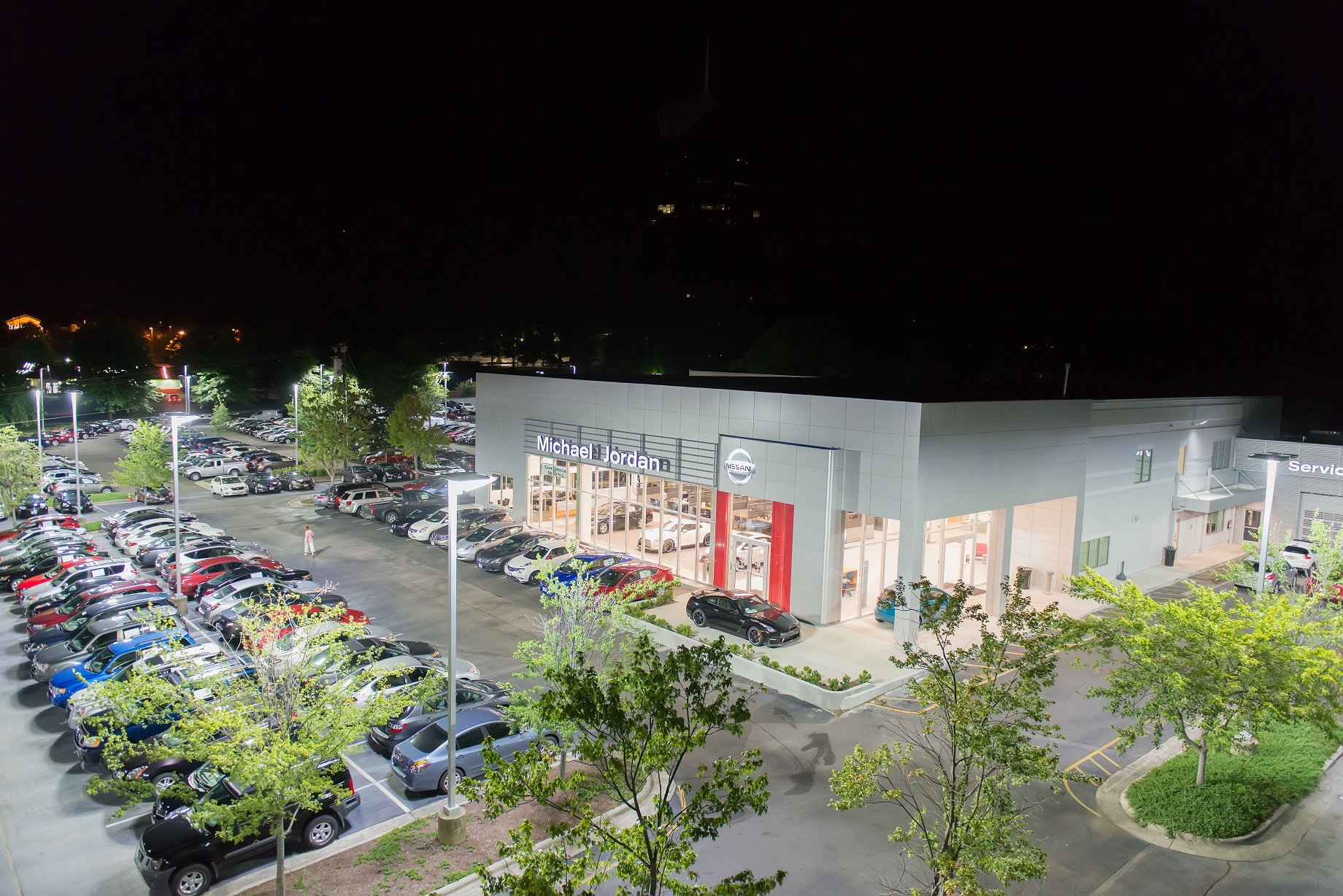 When Michael Jordan Nissan renovated their Durham, N.C. car dealership, they chose interior and exterior LED luminaires from Cree, Inc. (Nadsaq: CREE) to provide the industry's best color quality, efficacy and enhanced inventory appearance with significant energy and maintenance savings. Illuminated with Cree TrueWhite® Technology, the dealership now provides a consistent lighting experience from the moment customers drive on the lot to when they step inside the showrooms, offices and service bays. According to Michael Jordan Nissan, the improved lighting is helping to increase sales and customer satisfaction. Michael Jordan Nissan projects that the newly installed luminaires will save them up to 58 percent in energy costs annually over the metal halide and fluorescent fixtures they replaced.
"Prior to the renovation, we were constantly replacing bulbs and ballasts and tolerating the color shifting lights that made our inventory look inconsistent, while paying a premium price to run and maintain them," said Ray Vrscak, managing partner, Michael Jordan Nissan. "Once we installed the Cree® fixtures throughout the dealership, customers noticed the cars popped with vivid, consistent color and as a side benefit, the new light level makes the lot appear safer. We also noticed a significant drop in energy costs and the cost to maintain the lights has all but disappeared—that's payback."
To date, the installation includes nearly 300 LED luminaires from Cree's extensive interior and exterior LED portfolio. With the interior solution featuring Cree TrueWhite Technology, the installed Cree SR6™ LED architectural downlights, Cree CR22™ and CR24™ LED architectural troffers and Cree LR6™ LED downlights deliver superior light quality that helps make products look more attractive to customers. The exterior lot features Cree Edge™ LED flood luminaires, Cree Edge LED security luminaires and Cree Edge High Output LED Area luminaires. Utilizing Cree's Automotive FrontlineOptic™ technology, the Cree Edge High Output LED Area luminaire precisely delivers light on the front row of a car dealership's inventory to improve the appearance of the property's highest-profile area while sharply reducing energy costs compared to the metal-halide fixtures it replaces. Additionally, all installed luminaires are backed by Cree's 10-year limited warranty, providing further peace of mind for the investment decision.
"Cree's solution at Michael Jordan Nissan is yet another example of the positive impact our LED lighting can have on an auto dealership's bottom line," said Mike Bauer, vice president of lighting sales, Cree. "Creating high quality, consistent visual experiences that impressively showcase vehicle inventory, Cree LED lighting is a salesman that can pay for itself and help provide a competitive advantage against auto dealerships using outdated lighting technologies."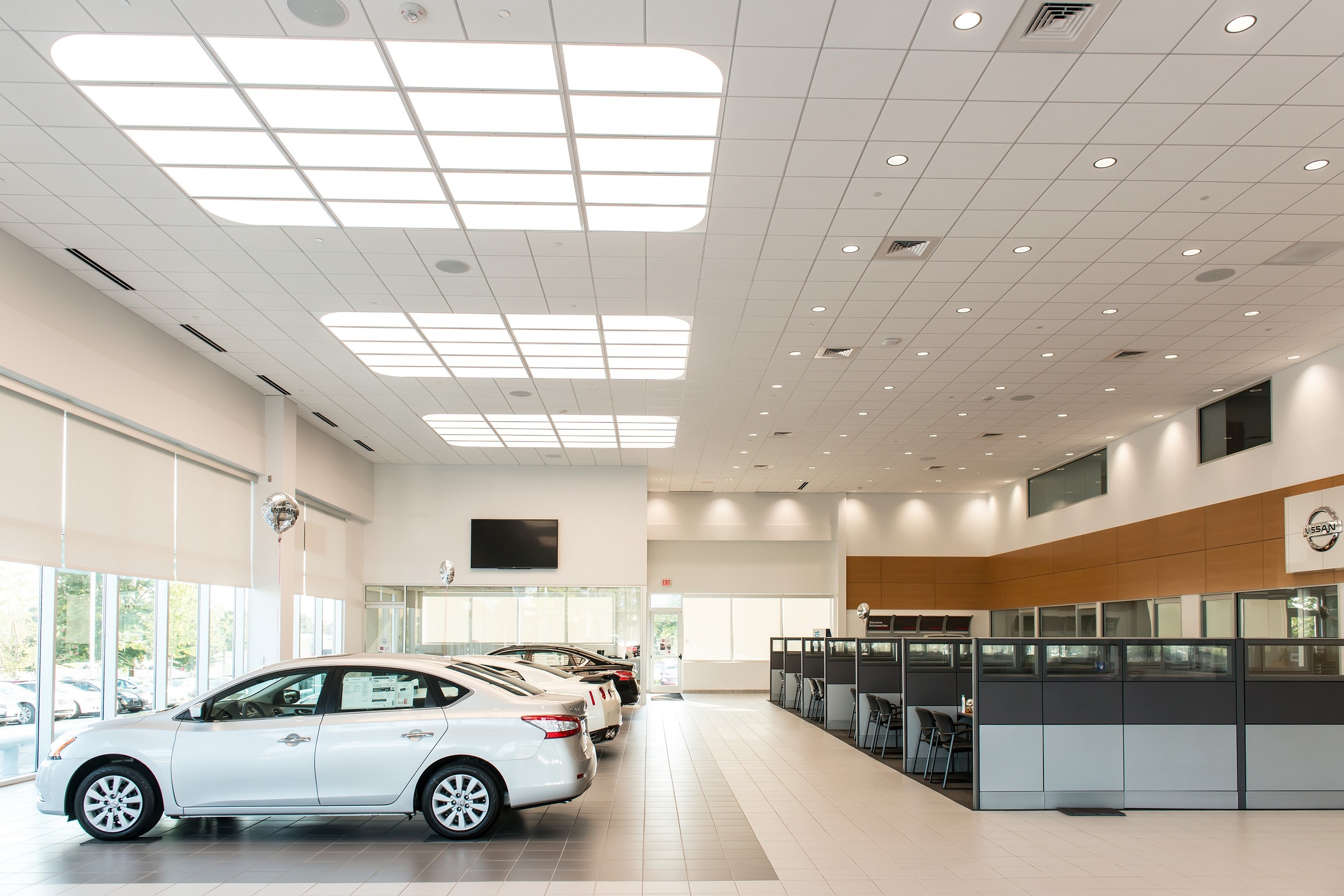 Michael Jordan Nissan is so impressed with the improved light quality, energy savings and maintenance savings as a result of the Cree installation that the dealership plans to continue installing fixtures throughout the facility with the goal of changing 100 percent of their dealership to LED lighting.
About Cree
Cree is leading the LED lighting revolution and making energy-wasting traditional lighting technologies obsolete through the use of energy-efficient, mercury-free LED lighting. Cree is a market-leading innovator of lighting-class LEDs, LED lighting and semiconductor products for power and radio-frequency (RF) applications.
Cree's product families include LED fixtures and bulbs, blue and green LED chips, high-brightness LEDs, lighting-class power LEDs, power-switching devices and RF devices. Cree® products are driving improvements in applications such as general illumination, electronic signs and signals, power supplies and solar inverters.
For additional product and company information, please refer to www.cree.com/lighting.
Author: