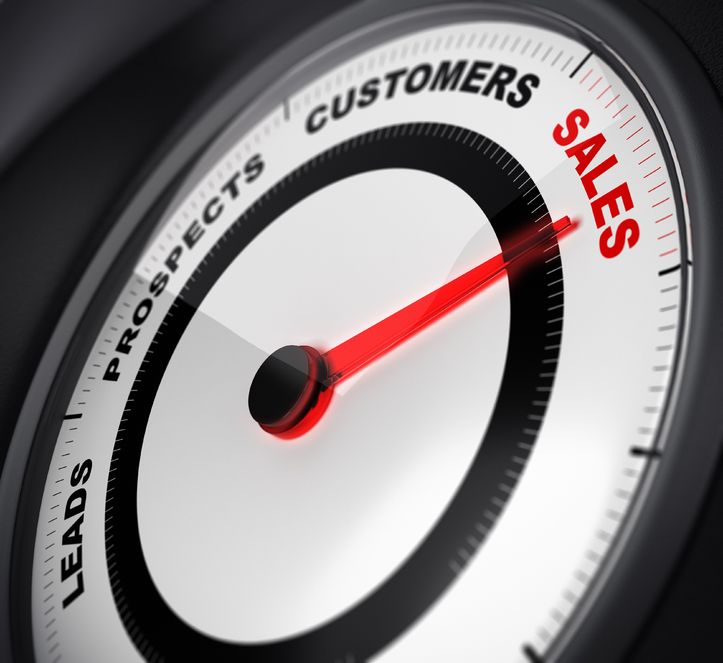 What can you do with a great contact management solution? Engage your customers based on their personal interests, nurture new leads all the way through to their first purchase and beyond, send targeted marketing campaigns to specific groups of customers, rate and score leads that are most likely to convert and much more.
Contact management is essential on its own, yet when it is combined with marketing automation the possibilities explode. An automated solution that includes or integrates with contact management software allows you to reach each customer and lead on a highly personalized level. A comprehensive solution automatically pulls data from your customer profiles in order to send engaging, relevant messages. Let's look at a few scenarios that you can easily accomplish with contact management through automation.
Nurture Leads Automatically and Manually
One of the biggest challenges for any automotive business is bringing in new leads and converting them into loyal customers. This process takes time and often it is difficult to know which leads are worth focusing on. An automated contact management solution rates your leads automatically, based on their behavior and interactions. This enables you to quickly learn which leads are most likely to convert.
As soon as a lead starts browsing your website, downloads a resource, signs up for a newsletter or takes any other action online, your contact management solution begins tracking them. Based on what actions the lead takes, the contact management solution automatically builds a detailed profile.
Depending on the type of automated campaign you have set up, your marketing automation solution then pulls information from the contact manager to start nurturing each lead. If the lead is interested in new vehicles, they will start receiving promotional emails for your new vehicles and a buyer's guide on how to select the best vehicle for their needs. If they are interested in maintenance, they will receive coupons and special promotions to entice them to visit your business.
The automated process doesn't end with the first few messages, however. The lead nurturing process is updated dynamically, depending on how each lead interacts with your content. Whether or not the lead opens the email, which links they click and which actions they take after initial contact all affect how the automated campaign proceeds. You are able to track and view all leads in detail. Once the lead becomes "hot" you will know to contact them yourself by phone or email.
Save Time while Providing Personalized Customer Service
You control the content of the messages and how they are sent out, but the sending process is entirely automated. This means that almost any customer communication process can be automated. Automation enables you to save time because it takes over all the little processes that you used to do manually. Once again pulling information from the contact manager, your automated solution reaches out to customers based on their own unique needs.
Imagine that a customer purchases a vehicle from you on September 23, 2014. An automated message goes out right away thanking them for their purchase, directing them to online resources such as an online copy of the owner's manual, giving them general care tips and so on.
After a month, a customer satisfaction survey is automatically sent out that gives you the opportunity to gain valuable feedback. After three months, a notification goes out that lets the customer know they're due for an oil change, driving repeat business. Once the customer books their appointment, a reminder is sent out on the day of the appointment so the customer doesn't forget.
Seasonal specials, maintenance reminders and care tips are sent to the customer throughout the year based on the type of vehicle they purchased. And, when September 23 rolls around again, the customer receives a discount on an annual maintenance package tailored specifically for their needs as a purchase anniversary gift.
Personalized customer service builds a connection between your business and each customer. It increases loyalty and boosts the chance that customers will continue to return for business.
Create Automated Sales Pipelines
Each customer is looking for something different when they're deciding which automotive business to visit. With automatically updated customer profiles, you know exactly how to reach out to each customer.
With a comprehensive contact management solution, it is simple to create sales pipelines. As customers move through the pipeline stages, you can track their behavior both automatically and manually. Create a different process for each pipeline stage so that the customer gets more of what they need as they move through.
How each customer proceeds through your pipeline depends on how they interact with your messages. This means that you can include automatically personalized promotions, educational content to help them make decisions and so on.
Customizable sales pipelines shorten your sales cycle and make customers more likely to convert or make a purchase. They also save you time and show you which customers to focus on. Contact management and marketing automation makes it all possible.
Try Out a Contact Management Solution (or Ten)
The best way to find a contact management solution that works well for your needs is to try different ones. Most offer a limited free trial so you can test out their features and functionality. Many marketing automation solutions now have contact management software built in so you can get everything in one. Look for a solution that has a specific automotive component, so the solution provider will be knowledgeable about your specific industry needs. This may include integration with your current dealer management system.
Ask yourself what you want to be able to do with the solution. Once you have an idea of what you need and want from a contact management and marketing automation solution, it will be easier to find. The trial process will pay off in the end when you find a great solution that simplifies your customer communications and reduces your daily workload!
Author: