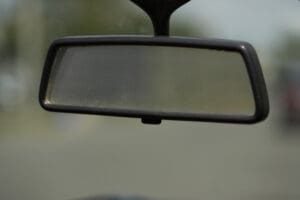 DETROIT – General Motors recently announced that front-center airbags in its midsize crossovers–an industry first. With new innovations like this each model year, what safety features give the most bang for buck? The editors at shopautoweek.com took a look at what equipment your next new or used car needs to have–and which can wait. 
"First, it's important to understand active and passive safety equipment," said shopautoweek.com associate editor Julie Alvin. "Active safety equipment, like blind-spot detection, is designed to prevent an accident. Passive equipment, like a seatbelt, is designed to keep you safe if an accident occurs."
Key safety features to consider when buying new or used include:
Electronic Stability Control (ESC): Crucial to improving a car's stability and minimizing skids, when ESC detects a loss of steering control, it strategically applies the brakes, often times on individual wheels, to help return the vehicle to control and allow the driver to steer the vehicle where they want it to go.
Rearview Camera: According to Ford spokesman Wes Sherwood, drivers want help seeing around the vehicle better. Rear cameras are one way to address the 292 fatalities and 18,000 injuries NHTSA officials say happen each year from back-over crashes, with a proposed mandate from the Department of Transportation calling for all new passenger vehicles to have rearview cameras by 2014.
Collision Warning: Offered by a number of manufacturers including Volvo, Ford, Infiniti and Audi. These systems detect the potential for a frontal collision, warns the driver with a beep and a red light projected onto the windshield, and, in some cases, precharges the brakes to maximize braking ability once they are engaged. Most warning systems rely on radar, but this month, new camera-based version.
Other safety features may be more convenient than necessary. For instance, "parking assist" equipment is often an extension of backup-sensor and rearview-camera technology, employing those tools but also providing the driver with arrows and visual cues to help with parallel parking and backing into a tight space.
"While all safety equipment is beneficial, its necessity probably depends on the individual driver and vehicle use," Alvin said. "Put a rearview camera and electronic stability control on your list of must-haves—they'll prove most important in everyday driving."
For more information on the safety equipment you should be looking for in your next new or used vehicle, visit www.shopautoweek.com.
About shopautoweek.com
The shopautoweek.com site delivers an Internet car-shopping experience unlike any other available site. Powered by unbiased insight, opinion and expertise ofAutoweek editors, it guides shoppers with a trusted voice married with the latest available data to give consumers both objective and subjective points of view. Launched in September 2011, shopautoweek.com is an authoritative online resource for anyone researching a new vehicle. Consumers will easily find vehicle specifications, features, reviews and pricing information to help guide their vehicle-purchase decision. The shopautoweek.com site is part of the Autoweek Media Group, which includes Autoweek magazine, autoweek.com and Autoweek Productions. Autoweek Media Group is owned by Crain Communications Inc., publisher of leading industry trade publications Advertising Age and Automotive News, among others, and is based in Detroit, Michigan.
Follow shopautoweek.com on Facebook (http://www.facebook.com/shopautoweek) and Twitter http://www.twitter.com/shopautoweek.
Author: