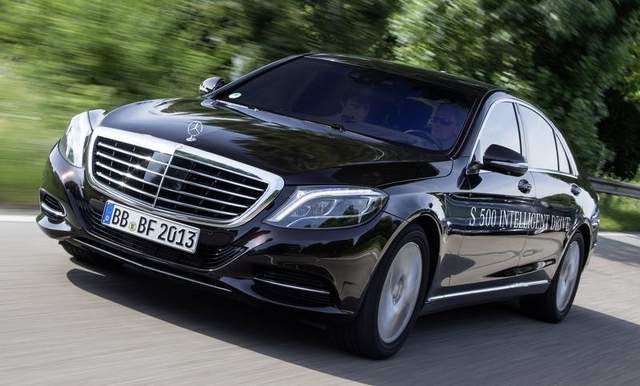 Computer driven cars will convulse the automotive industry, according to The Detroit News.
You'll have to rethink everything you thought you knew about cars when they start driving themselves.
It's not just about being able to ride in the back seat reading a book, sipping a cocktail, or sleeping as your car drives itself to your destination. It's not like diesel engines or electric cars, or nine-speed automatics, four-wheel drive, fuel-cells or even satellite navigation, all of which add a small wrinkle of progress to the car-use experience. Cars that are driven by their computers will have massive social and industrial ramifications, and they will be ubiquitous by 2025.
The avoidance of accidents will cut insurance costs. Fuel savings will be huge from more efficient high-speed, long-distance cruising in "car-trains." Congestion avoidance will speed traffic and save fuel too. Older people won't lose their freedom of mobility when they physically can't drive any more. Inexperienced young people won't be barred from driving because of crippling initial insurance costs.
Click here to read the entire article >>
Author: