Jim Dykstra, automotive sales manager at Comcast Spotlight, is sharing his expertise with automotive dealers and managers on how the right advertising message drives the right return on investment.
Jim Dykstra will address the quality of your advertising message by providing a framework to assess, create, test and improve efficacy. He will start with a checklist of "must haves" and "always avoids" that balance awareness with direct response. This will allow you to test across multiple mediums, and increase conversions. Finally, he will tie it all together with an accurate, dealer specific measure of return on investment (ROI).
The reality is any internal or external calculation of ROI that does not allocate value to your brand (facilities, people, CSI, community, and reputation) and isolate new vehicle sales that insure sales effectiveness (and associated service retention) is flawed. Jim Dykstra will share a model that finally allows dealers and managers to allocate ad spend that will first insure sales effectiveness (fixed expense), and then extend reach (variable expense) maximizing long term profitability and value.
What will you learn and what action items will you take back to the dealership?
1. A checklist of "must haves" and "always avoids" for creating a successful advertising message.
2. A simplified process to test and improve your message.
3. A measure of ROI that considers your brand and insures sales effectiveness.
Jim Dykstra, Comcast Spotlight – Automotive Lead, has 25-plus years of leadership in automotive, finance, and marketing. He began his career with Key Royal Automotive as sales manager, and then moved to the manufacturer side with Cadillac, as a district sales manager and then marketing manager for the West region, before joining GMAC as special liaison/branch manager in Northern California.
As the Internet revolution began, Dykstra joined former client Dale Pollak at Worldmark to launch cars.com. He led the national launch training and initial sales for 100-plus newspaper affiliates and then provided digital marketing workshops for cars.com dealers. Dykstra continues to share insight and innovation with manufacturers, media companies, and dealer partners.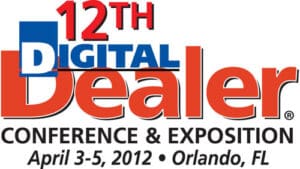 A 12th Digital Dealer® Conference & Exposition Featured Speaker: Jim Dykstra presents:  The Right Message Drives the Right Returns! A framework that enables dealers to assess, create, test, measure and improve the efficacy of their advertising message.
We're building out the agenda, selecting speakers and topics for more than 90 sessions that are laser-focused on all things digital.
www.DigitalDealerConference.com
[post_adspot]
Author: