Why do so few unique visitors to your dealership's website convert? A recent Google auto study showed that 97% of consumers who visit a dealer website bounce. No e-mail, phone call, or floor traffic. Why? It is not because they lack information on product or price!
What's missing is insight and information into what happens if they visit your dealership. Has the sales process improved? Is it more transparent, easier to understand? Who will help them with their purchase? Do they have to argue and fight for hours negotiating? What should they do to prepare? What can they expect if they buy or lease from you? The time has come to share the simple information that will increase sales, profits, and loyalty. Jim Dykstra is sharing his expertise with you.
What will you learn and what action items will you take back to the dealership?
1. Learn how consumers actually research and shop for vehicles today.
2. Learn exactly what consumers need from your web site.
3. Learn how to enable Facebook to deliver testimonials, protect your reputation and increase loyalty.
4. Learn how to measure customer lifetime value (CLV).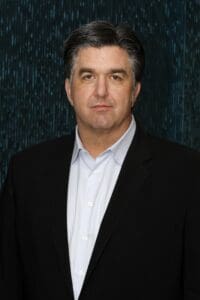 Jim Dykstra, Automotive Sales Manager, Comcast Spotlight, has 25-plus years of leadership in automotive, finance, and marketing. Dykstra began his career as sales manager with Key Royal Automotive, moved to the manufacturer with Cadillac in district sales and then marketing manager, before joining GMAC as special liaison/branch manager in Northern California. As the Internet revolution began, he joined former client Dale Pollak at Worldmark to spearhead the launch of Cars.com. Dykstra led Cars.com's national launch training, initial sales, and digital marketing workshops for dealers in support of 100+ Cars.com newspaper affiliates. He continues to share insight and innovation with manufacturers, media companies, and dealer partners.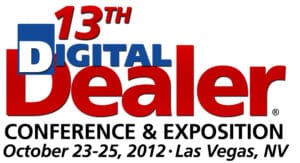 A 13th Digital Dealer® Conference & Exposition Featured Speaker: Jim Dykstra presents:  Differentiate your Dealership to Win! Share the picture of your dealership consumers need to engage.
We're building out the agenda, selecting speakers and topics for more than 100 sessions that are laser-focused on all things digital.
The Digital Dealer Conference & Exposition is the premier educational conference and expo dedicated to Internet and technology solutions for automotive professionals. Digital Dealer events deliver the largest array of speakers, peer to peer opportunities, and exhibit hall offerings – all carefully designed to impart cutting edge business strategies. With an audience of the industry's most progressive dealers and managers and the most innovative conference format, Digital Dealer provides the ultimate learning and networking environment.  For more information, visit:  www.DigitalDealerConference.com
Author: