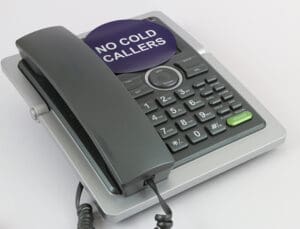 Cold Calling Is Dead, from Business 2 Community.
My first sales job required me to make cold calls to bond traders and convince them to buy our economic consulting services. We had lists of names and numbers to contact that came from directories of people who worked in banks, securities companies, savings and loan associations, fund managers, and government agencies.
My sales colleagues and I would psych ourselves into the right frame of mind each morning by drinking a few cups of coffee, maybe telling each other a few off-color jokes (common in the 1980s testosterone-fueled Wall Street markets portrayed in the recent Wolf of Wall Street book and film), and discussing the latest stories in the Wall Street Journal. On a typical day we might set a goal to contact every person overseeing trading at all the savings and loan associations headquartered in Arizona.
It was brutal work. Most people were unaware of our firm. And my call was but one of the many sales intrusions each prospect would receive during a business day.
We hated cold calling—"dialing for dollars."
Click here to read the entire article >>
Author: