Every day local shoppers see your inventory in online ads and on your website. The average VIN sitting on your lot is presented hundreds of times. What if you knew who was looking at a particular VIN, how long they were looking or how often? What if you knew which VINs were getting the most activity? Would you merchandise them differently? Would you price them differently?
Understanding the journey that a VIN takes online – from the time it hits your inventory to the time it leaves your lot – can help you be more efficient with your advertising, more effective with your sales processes, and ultimately more profitable. Building on the "Consumer Journey" research that was presented at 12th Digital Dealer Conference & Exposition, in this session you will explore the characteristics of several "VIN Journeys", as observed and tracked within the massive data warehouse of online shopping activity that is managed by Cobalt. Jon Quade and Chuck Tilton are sharing their expertise with you.
What will you learn and what action items will you take back to the dealership?
1. Learn how to tailor your advertising and focus your message on the VINs that a shopper has shown interest in.
2. Learn how to make your sales process more personal and effective based on the online shopping activity of your ups.
3. Learn to make smarter merchandising and pricing decisions to become more profitable.
Jon Quade is one of the most-recognized trainers in the automotive industry, given his 8000+ hours on camera, and years of seminar experience with clients like Ford, General Motors, Nissan, Infiniti, Lexus, BMW and Hyundai. And, because Jon has held nearly every dealership position there is, he is eminently capable of practicing everything he preaches. Jon joined the Cobalt team in 2009, adding to its already impressive staff of professionals. He has been a top-rated speaker at six NADA conventions, he's a Professional member of the National Speakers Association, and he has received both Telly and Aegis awards for training broadcast excellence. His business writings have been widely published in the automotive press.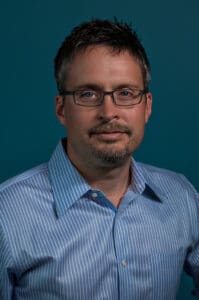 Since 2006, Chuck Tilton has led the teams that deliver strategic marketing support for Cobalt's Advertising and Business Intelligence teams. His role is to drive dealer success by using data analysis to make their advertising programs smarter and more effective. He is an evangelist for Cobalt's pioneering Consumer Journey research and the idea that consumer behavior and intent should influence their advertising experience. Prior to joining the Cobalt Team, Chuck spent many years building brands and leading strategic business evolution for several technology startups and at companies like Mosaix, Lucent Technologies and Avaya.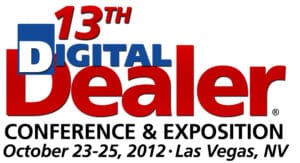 13th Digital Dealer® Conference & Exposition Featured Speakers: Jon Quade and Chuck Tilton present:  The VIN Journey: Game changing insights from the online journey of your VINs – from the time they hit your inventory to the time they leave your lot.
We're building out the agenda, selecting speakers and topics for more than 100 sessions that are laser-focused on all things digital.
The Digital Dealer Conference & Exposition is the premier educational conference and expo dedicated to Internet and technology solutions for automotive professionals. Digital Dealer events deliver the largest array of speakers, peer to peer opportunities, and exhibit hall offerings – all carefully designed to impart cutting edge business strategies. With an audience of the industry's most progressive dealers and managers and the most innovative conference format, Digital Dealer provides the ultimate learning and networking environment.  For more information, visit:  www.DigitalDealerConference.com
Author: