Back by popular demand, the second Automotive Social Media Trend Study is packed with even more actionable findings! You will be among the first to see the results, including an analysis of sites from dealers attending the show and how car buyers are really using social media and review sites. Learn if average liker and follower counts are increasing, find out which review sites get the highest use by car buyers and see if any of your dealership strategies are featured.
Be one of the first to see how top dealers are getting results from social media and learn how your dealership compares to these findings – are you trending higher, lower or right on track? Sign up to receive your own intelligence briefing to get tips on how you can use social media to dominate your market. Your dealership will receive your own confidential report and learn about "Top 10 in 10" – the 10 most impactful social media developments from the previous 10 weeks. This is a must attend session if you want the latest actionable information, not just general theory. Get a jump on your competition and drive more engaged traffic your way! Alexi Venneri is sharing her expertise.
What will you learn and what action items will you take back to the dealership?
1. Learn how your social media sites and review management strategies compare against other dealer attendees.
2. Learn which sites car buyers are really using and how they use both social media sites and online reviews to select dealerships.
3. Learn specific social media tips from top dealers and how they can be leveraged immediately.
4. Obtain an intelligence report with findings specific to your store.
5. Get a jump on the competition with the "Top 10 in 10" – it will be crucial to know about the latest top 10 social media site changes.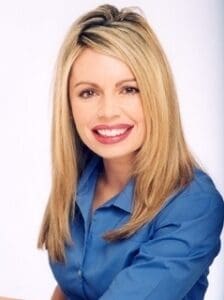 Alexi Venneri is co-founder of Digital Air Strike, one of the fastest growing automotive lead response, social media and reputation management companies in the nation. Venneri is CMO and COO of Social Media Solutions. Digital Air Strike offers full-service digital marketing solutions that generate more website traffic and more loyal customers. Prior to co-founding Digital Air Strike, she was president of Auto Media/Blue Flame 6, one of the largest automotive advertising agencies, owned by The Van Tuyl Group, the largest privately held dealership group.
Prior positions also include vice president of marketing, PR and investor relations at DealerTrack, chief marketing officer at Who's Calling, director of marketing for the Major League Baseball team Seattle Mariners and she has held marketing management positions for a number of hospitality related businesses, including one of the largest convention and visitors' bureaus in North America. Venneri is an accomplished public speaker and author of the best-selling book Balls! Six Rules for Winning the Business Game. She has a B.A. in marketing from the University of Calgary and she is an accredited trainer at the University of Washington and The Pacific Institute.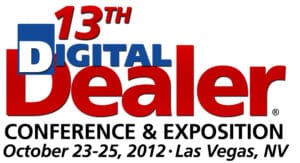 A 13th Digital Dealer® Conference & Exposition Featured Speaker: Alexi Venneri presents:  Fall 2012 Social Media Study Results and Top Dealers Revealed: See where you rank and learn top social media tips to get a jump on your competition.
We're building out the agenda, selecting speakers and topics for more than 100 sessions that are laser-focused on all things digital.
The Digital Dealer Conference & Exposition is the premier educational conference and expo dedicated to Internet and technology solutions for automotive professionals. Digital Dealer events deliver the largest array of speakers, peer to peer opportunities, and exhibit hall offerings – all carefully designed to impart cutting edge business strategies. With an audience of the industry's most progressive dealers and managers and the most innovative conference format, Digital Dealer provides the ultimate learning and networking environment.  For more information, visit:  www.DigitalDealerConference.com
Author: