By establishing a road map for your customer interactions, your dealership can automate communications and track every interaction to make sure that your teams are doing the right thing at the right time to the right person. Your CRM's reporting tools should be able to give you insights into employee performance, campaign effectiveness and an understanding of what is working. By examining these reports you will be able to refine processes and enable continuous improvement on many levels. Jonathan Ord is sharing his expertise with you.
What will you learn and what action items will you take back to the dealership?
1. Learn how to properly define your dealership's customer communication/experience from inception to repurchases.
2. Learn how to properly leverage technology to ensure customer experience is optimized.
3. Learn that customer relationship management is not an event, but a well-defined series of interactions from sales to service and vice versa.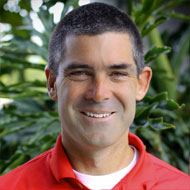 Jonathan Ord co-founded DealerSocket in 2001 to create a revolutionary model for industry niche CRM applications. Both DealerSocket and Ord have received many accolades, including being named Best Overall Company globally in the 2008 Stevie International Business Awards, Best Management Team in the 2009 American Business Awards, and one of the Red Herring North American 100 in 2009. Additionally, Ord has been honored as one of the most successful young entrepreneurs and executives in Southern California, being honored with the 2010 Excellence in Entrepreneurship Award from the Orange County Business Journal. A recognized leader in the automotive industry, Ord is a regular contributor to numerous business and auto industry publications. He is also an in-demand speaker, speaking regularly at the elite 20 group meetings for top dealers groups, including Larry H. Miller, Van Tuyl, Penske and Galpin. Additionally, he has been a guest speaker at events including JD Power Round Table, Red Herring North American 100, and a top rated speaker each year at the Digital Dealer Conference & Exposition. Ord is a graduate of Brigham Young University, where he earned a bachelor's degree in accounting and Spanish, and a master's degree in accounting and information systems.
A 13th Digital Dealer® Conference & Exposition Featured Speaker: Jonathan Ord presents:  The Cause and Effect of Mismanaging the Customer Experience: Common mistakes caused by people, process or your technology.
We're building out the agenda, selecting speakers and topics for more than 100 sessions that are laser-focused on all things digital.
The Digital Dealer Conference & Exposition is the premier educational conference and expo dedicated to Internet and technology solutions for automotive professionals. Digital Dealer events deliver the largest array of speakers, peer to peer opportunities, and exhibit hall offerings – all carefully designed to impart cutting edge business strategies. With an audience of the industry's most progressive dealers and managers and the most innovative conference format, Digital Dealer provides the ultimate learning and networking environment.  For more information, visit:  www.DigitalDealerConference.com
Author: