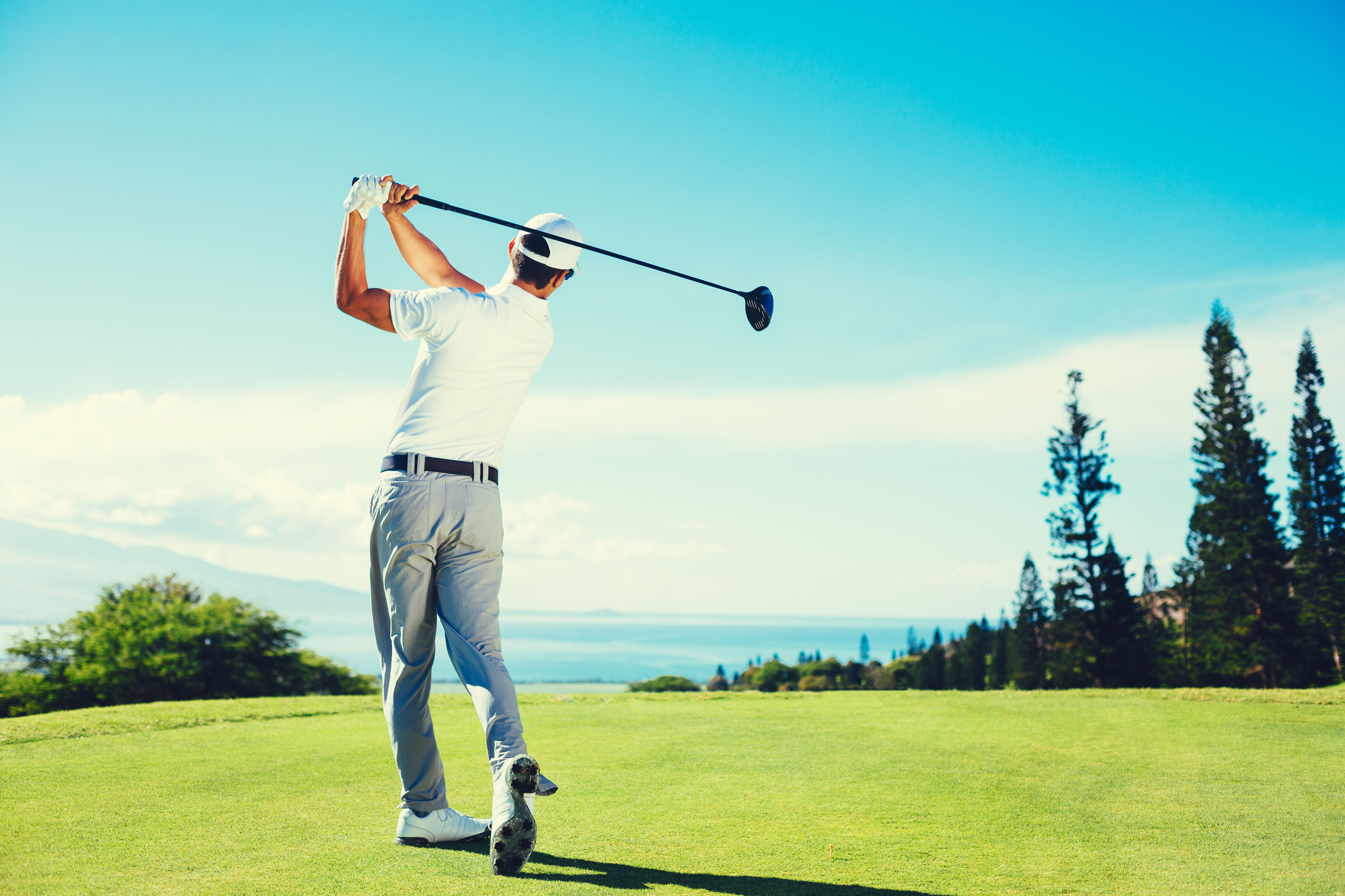 Closing is defined as everything you say or do that moves the sale forward. In golf, games are won or lost around the green on the shortest shots, not on who can hit the ball the farthest on the first shot. The same is true with closing – "What's the best closing question?" is the most common question we get. Like those short shots, closing is all in the details, not in one big question.
Everything affects your sale – without exception. That means everything you do makes closing easier, tougher, and sometimes impossible, even when people really want to buy. Everything from your attitude to how you dress, how you act, which steps you take in the sale – the ones you do well, the ones you do a lousy job of, and the ones you skip – all influence the outcome two hours later whether you're delivering the vehicle or wishing you had.
In golf, you start very far away from the hole and in sales you start very far away from a delivery. You have three key areas to a good game in golf – your drive, your approach, and your putts. In sales, you have key areas (steps) to a great sale – warm up the prospect, build value and close the sale.
In golf, if you play a course for the first time, no matter what your skill level, it's always tougher than playing one you're most familiar with. In sales, if you're talking to a brand new prospect, like playing at that new golf course, the sale will be tougher than if you were talking to someone you've sold in the past.
Step One … Prepare:
The first step in golf or in sales is to set yourself up for the very best chance to score low or make an easy, profitable sale. In golf, normally that first step is hitting the ball as far and as straight as you can to put yourself in the perfect position for your next shot, which you'll use to get you on the green so you can putt out. If you do this well, your next shot will put you on the green. If you do a bad job here, you'll end up in the woods, in the creek or maybe even lost forever.
In sales, that first step is to put you in position to be able to build a ton of value. The 'Wander Around' on the lot is your process to build rapport, find out what they want and why, sell yourself and your dealership and select the vehicle that's best for them. If you do a great job, you'll set yourself up to build the value you need to close the sale. Do a bad job in this step though, and you may not end up in the creek, but it's going to be just as tough to get your sale back on track.
Step Two … Set Up Step Three:
In golf, your first shot was to put you in position to make this shot. Now it's time to carefully select the club that will get you on the green, so you can finish this hole out with just a couple of putts. If you do a great job here, you'll eagle or birdie, or at least par the hole. Do a lousy job on this shot though, and you're back to the woods, the creek, the ditch, or in the street – and the game just got tougher than it had to be.
In sales, it's time to build value with your demo and presentations. You drive first, give two great targeted presentations, the first to the part time (secondary) driver and the next to the primary driver, and just like the approach shot in golf, you're setting yourself up for your next step – closing the sale. If you do a lousy job at building value, you'll need just as much luck pulling this sale back together as a bad golfer needs to get out of the sand or out from behind that tree.
Step Three…:
In golf, pull out the putter and if you've practiced, you'll need one or two putts to finish the game. If you haven't practiced or if you're 'off' your game today, good luck, you'll need it.
In sales, now it's time for your 4-step closing process. And like in golf, based on how much you've practiced and how effective you were in the first two steps, you'll end up with an easy sale and home run for you and the buyer – or – they'll leave without buying and you'll end up standing back out front mumbling, "There's just no good traffic lately – I wish I could get one decent buyer today."
If you think about it, just about everything you do has three steps to the process. It's always preparation, action, finish. Build a house – pour a solid foundation, add the skeleton (walls and roof) and then do the finish work. Bake a cake – get your ingredients, mix them right, put it in the oven.
I always just shake my head when I play golf with someone who bought cheap clubs, uses second-hand balls, never practices, and plays a $200 course. Then they complain about every part of the game.
Isn't that what a lot of people do in sales, too? They get a job in the highest paying profession, they never learn more or practice so they miss more sales than they make. Then they complain about every part of the job – the market, the weather, the product, the dealership, the inventory, their managers, their luck, and even their customers.
If you want to play better golf, get the right equipment, pay an instructor to teach you how to hit the ball, then head to the practice range and hit thousands and thousands of balls 'correctly'. Then when you go play your round, keep your head right, repeat what you learned and practiced, and have fun. As you play, track every shot you hit so you know what you need to work on before your next game. Go hit some more balls and then do it all over again.
If you want to close more sales and make more money, you certainly can. Just get your education and then practice to turn what you learn in class or online into skills. Then go to work to work, do your very best job with every customer, track everything you do so you can improve even more – and enjoy life as a pro in the highest paying profession.
Author: