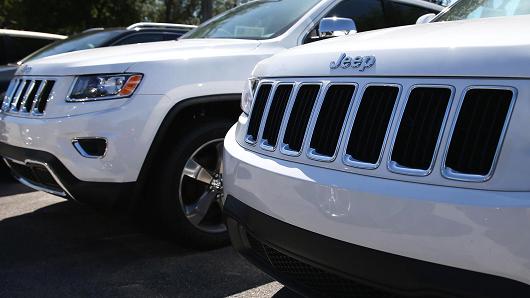 Chrysler recalls 10,700 SUVs for cruise control defect, according to CNBC.
Chrysler said it was recalling about 10,700 sport utility vehicles to fix a defect that leads to unintended acceleration in cruise-control mode.
The vehicles being recalled are certain 2014 Dodge Durangos and Jeep Cherokees, Grand Cherokees and high-performance Grand Cherokee SRTs assembled between Jan. 16 and April 17.
More than half of the recalled vehicles are with dealers or in transit to dealers, Chrysler, a unit of Fiat Chrysler Automobiles, said on its website on Thursday.
About 6,100 vehicles are in the United States, 950 in Canada, 425 in Mexico and 3,200 outside the North American Free Trade Agreement (NAFTA) region, the company said.
Click here to read the entire article >>
Author: