Darren VanCleave, the chief operating officer for AutoPilot+, will present to you a comprehensive, targeted marketing strategy that primarily focuses on the service department. Darren has worked with some of the top dealers in the country to develop a strategy to gain new service customers, keep existing ones and become more aggressive in reaching out to those customers who have not remained loyal.
You will learn the science of gaining new business in areas of conquest marketing initiatives and generating additional sales opportunities. You will find out how these key fundamentals increase customer retention and loyalty by effectively communicating throughout the customer's ownership cycle and produce measurable results that generate additional revenue for the dealers that execute them.  Darren VanCleave is sharing his expertise with you.
What will you learn and what action items will you take back to the dealership?
1. Learn how to produce efficient marketing campaigns that target the right customer, at the right time.
2. Learn how to create a consistent marketing message across multiple mediums that improves response rate.
3. Learn how to effectively convert 2-3% of service traffic into new/pre-owned sales.
4. Learn how to develop a plan to dominate PMA for both sales and service.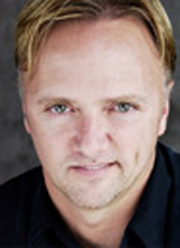 Darren VanCleave, Chief Operating Officer of AutoPilot+,  VanCleave has over 25 years of success as a leader, executive and entrepreneur in the automotive industry. By the age of 40, he owned and operated eight companies worldwide. Over the course of his career, VanCleave served as CEO of Result Technology Group; president of True Fiction Filmz; vice president of the Joe Verde Group; and vice president of global sales and marketing for Reynolds & Reynolds/Half-A-Car. VanCleave began selling cars at age 17 to work his way through college and over the years has served as dealer principal, general manager, GSM, F&I director, and sales manager.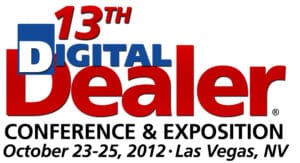 A 13
th
Digital Dealer® Conference & Exposition Featured Speaker:
Darren VanCleave
presents
:
Drive Revenue through your Service Department:
A targeted marketing program that not only improves the fixed operations bottom line, but also increases car sales by accelerating customer's buying cycle.
We're building out the agenda, selecting speakers and topics for more than 100 sessions that are laser-focused on all things digital.
The Digital Dealer Conference & Exposition is the premier educational conference and expo dedicated to Internet and technology solutions for automotive professionals. Digital Dealer events deliver the largest array of speakers, peer to peer opportunities, and exhibit hall offerings – all carefully designed to impart cutting edge business strategies. With an audience of the industry's most progressive dealers and managers and the most innovative conference format, Digital Dealer provides the ultimate learning and networking environment.  For more information, visit:  www.DigitalDealerConference.com
Author: