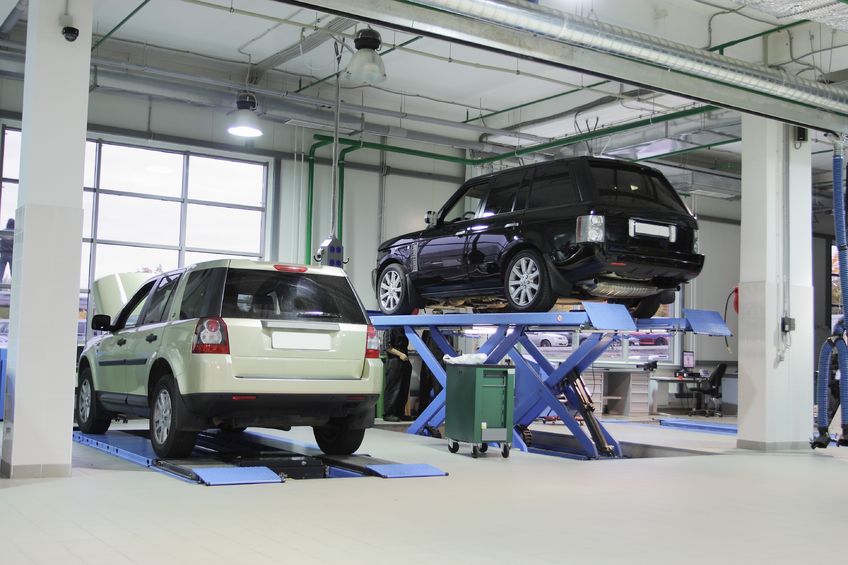 In my travels, I am constantly asked, "How should I forecast my department?" It's a great question and when I begin asking questions, everyone has about the same answer. It's last year's figures plus another 6% -10%.
Seems to me that a dealer could take his/her money and put it in a great investment portfolio and get the same return with a lot less aggravation. Think about it, only one call to make, to your investment manager.
The reality is that there is a lot that we can do to increase our business. If we rely on R. L. Polk's information that the average vehicle on the road is now over 11 years, we can easily see the opportunities that are in front of us.
With most managers, they begin to grow a blind spot to growth. They may have reached their potential in thinking alternatives and pushing past the roadblocks. One dealer recently had 30 technicians in 30 bays working Monday through Saturday (Partial Crew), and could not see how to grow. When I mentioned some options, of course, all of them were wrong. The importance is to continue to grow. 2014 is going to be a great service year for those of you who are ready.
So, how do I calculate how much growth I can have? Understand that from a service department standpoint, there's a lot. When I ask most dealers what their service department capacity is, sometimes they know, sometimes they don't, and sometimes they think they know, and they don't. Here's an easy way to calculate your capacity.
Calculate the hours that you are open per week.
Multiply those hours by the number of stalls.
Multiply that by the productivity of 125%
Multiply that number by 52 (weeks of the year)
So, is that your capacity? It is for the current working hours you are open; however, if you want to increase your capacity past this number, you have to add man-hours. These additional man-hours can be captured through the following methods:
Increase your hours to include a full day Saturday with Full Staffing.
Increase your hours you are open throughout the week.
Go to shifts, or to a 4-10, or 4-12 hour schedule. That is your crew working 4 ten hour days, or working 4 twelve hour days.
Begin departmentalizing your ideas. Maybe incorporate evening hours with your internal work.
You can now see that your capacity is probably a lot larger than you thought. The same principals apply for the body shop. What if you had a couple of shift? Bring one shift in the morning, another in the afternoon? You get the idea.
How does this coordinate with my Forecast?
In most cases, you will see that your capacity is a far distance from where you are currently, and most importantly where you may be forecasting. If you're using the old 6% – 12%, let's challenge ourselves with putting something better together. How many technicians could we add this year? If each technician generates "X" amount of gross, how much more is that per year? If we hire more technicians, we may need more advisors?
"I don't have any more room for additional Advisors/Estimators."
Furniture and Space can be a horrible detriment. We often think of our advisor or estimator capacity in terms of what furniture/space we have. In some dealerships, the advisors/estimators have a counter (not recommended). When I speak to them about growth, the manager can only SEE how many advisors/estimators will fit behind the counter. But if you remove the counter and install customer/guest friendly workstations, you may find that you have more room than you imagined. Any furniture store with the opportunity to sell you some furniture would be happy to measure and provide you solid solutions to this issue. Even the manufacturer's have solutions for this, although they are rarely as supportive and sometimes you may find it hard to get answers. But, don't stop. Find places for growth. If you have no more space, then you might want to explore additional man-hours for the service advisors. This can work great with expanding hours in the service department. I would NOT suggest having an advisor with no work staff available. The thought that they can attend to guests and find work for tomorrow is a great hope, but reality dictates that it generally doesn't work.
"I have enough technicians, but we need to increase their productivity."
In that case, let's work with finite numbers. Your great technicians can sometimes tell you to the penny what they have made, and how many hours and tenths they have turned. But the majority may not know. Don't take it for granted that they know how their pay is calculated, and how the numbers relate to today's work. Many younger technicians are still in the discovery phase of this. They don't understand what it means to them financially to turn another .5 flat rate hours today. I have seen many attitudes of shutting down the tools boxes at 4:45pm for an early departure turn into the question, "Do we have anything else to do?" But they have to know what's in it for them. If you want to move the numbers, then set goals and share the results. Technicians like to compete. Give them that opportunity. And make sure you reward them for new milestones they achieve. Make it a big deal and praise them in front of the other technicians. Remember to move your productivity numbers; you shouldn't concentrate on your highest performers, but on your lowest performers. It is easier to move an average number by moving the lowest numbers.
"I don't have enough work to support a second shift or increased hours."
This statement requires a discovery process. In body shops, what would happen if we were able to perform all the internal bumper repairs that you sublet each month. What if we were able to do all the internal work that you sublet? What would happen if we were able to get the municipal contract in service to repair and maintenance the police cruisers? What would happen if we solicited medium-duty truck business? What would happen if we picked up and delivered vehicles to that huge company down the street? There are endless ideas to expand your business. Some of these ideas may be a good idea. So, increased hours can come from new found business.
"Yeah, but I can't do the internal jobs, because our sublet source prices the repairs too low."
Here's the reality. You can. You already have most of your expenses paid, hopefully. If you make $1 additional from the work, that's $1 additionally made. We have to realize that our automotive business has changed. Our focus has changed from hitting the ball out of the park every time to less expensive, more frequent visits. Most high volume body shops have realized that they aren't going to make a lot of money on each wreck, but if they do a high volume of repairs, they will make profit and a high profit. I can remember an electronics dealer who used a phrase, "How do we have these insanely low prices? Volume!" There can be some truth to that.
"You don't understand, my employees don't like change."
The reality is they love change; except when it happens to them. There's some humor embedded there. I am not suggesting creating an unstable atmosphere, but when you sit them down to discussing the necessity for change and the benefit to them, then you will get buy-in. Sometimes as managers we are challenged with keeping people comfortable or moving forward. And, most of the times, these two concepts are opposed. Be committed to the changes. Act every day in accordance with what you need to get done. Employees will try to negotiate the change. You have to be firm with your stance.
Your Challenge.
Use this information as a guide to your commitment to Growth in 2014. The customers/guests are staged ready for you. Align your business with your demand, and you will find reward after reward waiting for you. It may not be the easiest road ahead, but it is one that is worth the time spent planning and implementing. Let's make 2014 and incredible year!
Author: